Roomswalk
>
Bathroom
>
What influences your choice of bathroom fixtures?
What influences your choice of bathroom fixtures?
You need about 4 minutes to read this article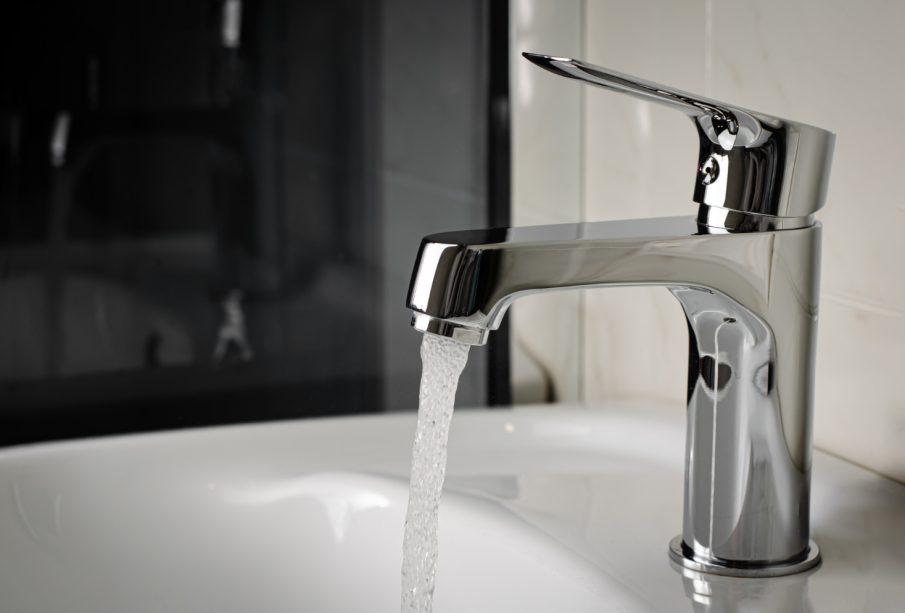 Choosing the right bathroom mixer is not only a question of aesthetics and dream interior design. When decorating the bathroom, pay attention to practical issues as well, such as installation, durability and price of the chosen model. What do you have to keep in mind if you dream of a room that delights with its decor and surprises with its functionality?
Faucet installation method
Wall mounted mixers, characteristic for older buildings, today gain popularity among fans of minimalist and modern interiors in a completely new version – concealed mixers. You can only see the tap and the handles to control the water temperature, so it will fit perfectly in any bathroom. On the other hand, faucets mounted directly on the countertop are the best combination with countertop washbasins, and the standing faucet will work well in situations where the water supply is located under the washbasin. Manufacturers offer many different options, so it's easy to match the model to your bathroom. Bathroom mixers really do have their uses.
Caring for the environment
There's no doubt that when you're decorating the interior of your apartment or house, you're guided by style and practicality. Of course, these aspects are important and should not, but for a moment let's focus on something else. The bathroom is a place that, if poorly decorated, can consume huge amounts of money, and also not very positively affect the environment. We are, of course, talking about water. That is why, when choosing a bathroom mixer, it is worth considering which mixer to choose in order to waste as little water as possible.
The best choice will be a single-lever mixer, thanks to which you can quickly set the right water temperature and stream strength. Additionally, an aerator will come in handy; its main task is to increase the pressure and aerate the water stream. Admittedly, it can be found in most modern faucets, but it is worth paying attention to this detail before buying – and decorate the bathroom in accordance with the environment and your wallet.
Durability
If you want to choose a bathroom mixer that you won't have to replace in a few months, it's worth betting on the quality and durability of the mixer. It is important what materials were used in production. Following this aspect, the most suitable faucets will be those whose body and spout are made of brass and whose heads should be ceramic rather than plastic
Sometimes, when looking for information about a product, we may not find the exact specifications of the materials used. Then, when we hesitate between several models, it is worth comparing the weight of the products. A heavier weight means thicker walls to make the battery last longer. A great example is Grohe faucets, whose huge selection allows you to choose a high-quality, durable faucet for your dream bathroom.
Personal preferences
When it comes to choosing a basin, we really have a lot of options. Countertop sinks, undermount sinks, floor-standing sinks, wall-mounted sinks… And those are just a few of the options. The industry is almost overflowing with ideas on how to choose the best basin. The first important consideration is what you actually need. Small bathroom? Choose a countertop or asymmetrical washbasin. Need extra storage space for your bathroom junk? A built-in wash basin is a great solution. How you decorate your bathroom is also important. Stone or glass washbasins look spectacular, while ceramic is definitely practical – the vast array of options on the market means it's easy to find one that suits your bathroom . Take a look at Duravit washbasins, for example, whose huge selection makes a perfect match.