Roomswalk
>
Other
>
Ways to keep your office clean
Ways to keep your office clean
You need about 3 minutes to read this article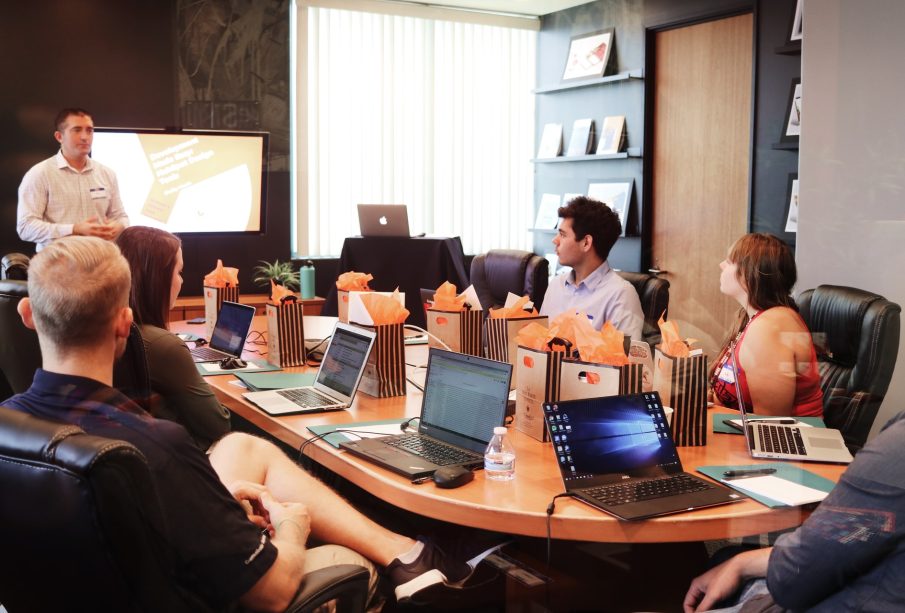 Keeping your office space tidy is very important. Especially now, in the era of pandemics, keeping your office clean is crucial. We advise you how to keep your office space neat and tidy.
Desks
Clutter in the office isn't just about the floor or trash cans. Often there are a whole bunch of documents or notes on the desks, which are also clutter. The first step should be to sort these things and leave only what is currently needed in sight. Your desk should contain your laptop, a pen and the documents or notepad that you need at the moment.
It is also important not to eat at a desk used for work. This will certainly have a positive effect on keeping order in the office. Employees should also keep the amount of personal items placed on the desk to a minimum. It's nice to be able to put up a picture of the family or a happy figurine in a work space, but too many such trinkets are not conducive to keeping an office space clean.
Regular cleaning
Office cleaning should be done either daily or every other day. It is best to do this using professional cleaning products. These can be found for example at https://greenmadam.pl/. Regular cleaning will only make it a minor chore and not a time-consuming cleanup. Simply vacuum and mop the floors, toilets and wipe down countertops and other flat surfaces daily. This will ensure that the office is always clean and, importantly, safe for employees.
Office furniture and other accessories
Since offices contain large amounts of documents and various accessories, it is essential to have the right furniture there. Desks should have capacious drawers where employees can put all kinds of accessories like pens, staplers, etc. It's also a good idea to install hangers, as keeping clothes on the backs of chairs doesn't look very aesthetically pleasing.
For offices, another important consideration is wiring. Whenever possible, you should minimize the amount of cables. This means that desktop computers should be replaced by laptops and phones by mobiles. When it comes to waste garbage cans, it is a good idea to reduce their number to one garbage can per area and refrain from placing them at each desk. In addition, it's a good idea to use bins that allow you to separate waste on a regular basis.
Binders and folders are also a must in offices, as they will allow you to accurately segregate all documentation. It's best to label each of them appropriately, for example with a label.
Company kitchen
Not only the workplace should be tidy. Often employees make coffee before starting their working day. It may seem that the appearance of the kitchen has no effect on the quality of work, but the appearance of the rest of the environment is also important.
Professional cleaning
If the order is taken care of by employees, it is worth using professional preparations and equipment. This will allow the office space to be cleaned in the best possible way. There are numerous cleaning machines, accessories and agents available at https://pureco.pl/.
A great time-saver and a guarantee of a well-cleaned office can be the use of professional cleaning companies. In larger cities there are companies that specialize in cleaning office space. This is a good solution especially in bigger companies. When choosing such a company, pay attention to the qualifications and experience of the employees and what kind of technical facilities the company has. Opinions on the services of a given entrepreneur are also important.
Main photo: Campaign Creators/unsplash.com