Roomswalk
>
Living room
>
Living room with sleeping function – we arrange
Living room with sleeping function – we arrange
You need about 3 minutes to read this article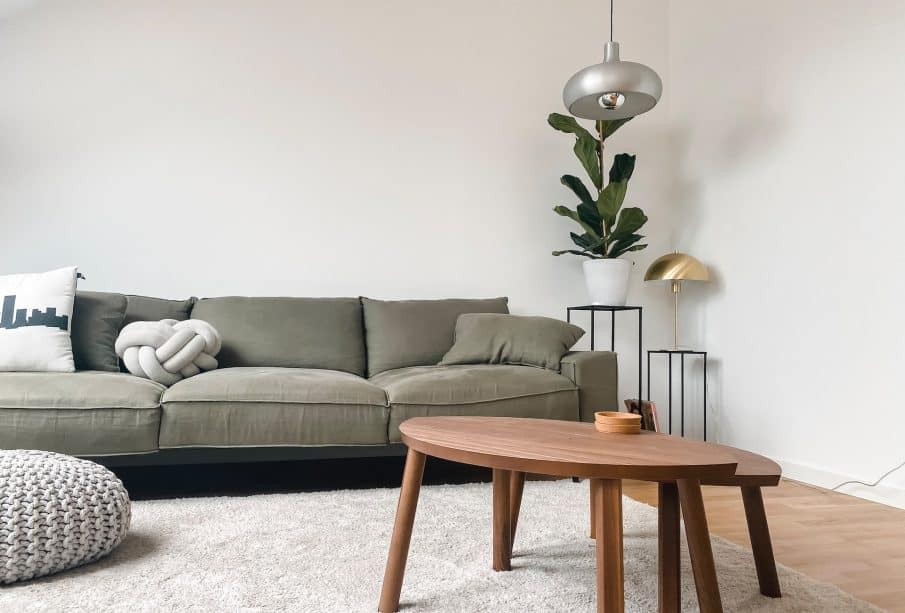 Many families do not have the means to buy large apartments. So they have to cope when the family expands and the toddler needs his space. Then it is best to use the living room as a practical sleeping space. The old bedroom then begins to function as a child's room. But how to find yourself in the new reality and functionally arrange this space? Small improvements are enough to make your living room completely changed and take on a new character!
Bedroom in the living room – how to arrange the furniture?
The living room, whether it is used for sleeping or just for relaxation, should first of all be functional. Therefore, it is worth dividing it into sectors. In one there should be a table and lounge furniture, and in the other – an area for relaxation. This will allow you to make the most of the place. If the living room is to be used as a place for sleeping, it will be important, first of all, to include a comfortable sofa, which, when unfolded, does not take up all the space. It is worth remembering that a comfortable mattress in the living room is as important as the one in the bedroom. It will significantly affect the comfort of your sleep and the health of your spine. This should be kept in mind, especially if you sleep in this room on a daily basis. On top of that, the way the piece of furniture unfolds and whether it has a bedding compartment will be very important. Once you've found the right sofa, and matched its design to the arrangement, it's worth taking care of the accessories that will turn the living room into a practical bedroom in the evening.
Important accessories in a living room with a bedroom function
In a living room that additionally becomes a bedroom, it is worth taking care of every element. We are talking first of all about the light, which must be both bright enough to illuminate the entire room thoroughly, and warm enough to promote relaxation. Therefore, in the area of the sofa, a standing lamp or wall lamps equipped with warm-colored bulbs will work best, which are excellent for the bedroom. The overhead lighting, on the other hand, should remain neutral so that it can be used in a variety of circumstances. Small table lamps also work wonderfully. If you often read in bed, also make sure to install a light source with an additional movable arm that can be pointed at the book. Besides, also invest in a small table by the bed to serve as a nightstand. Also, don't forget to make sure that the TV is not too big, so that it doesn't irritate your eyes while watching series and movies in bed.
Elements such as flowers or textiles that bring to mind a cozy bedroom interior will also work perfectly. You can also bet on interesting pillows and a small rug next to the sofa to create a vision of a room for sleeping. Decorative led chains are also interesting, which give a pleasant light in the evening and perfectly build the mood. The living room can become a really comfortable sleeping space no matter what size it is – you just need to arrange it well.
main photo: unsplash.com/Katja Rooke