Roomswalk
>
Living room
>
How to Illuminate Your Living Room with Modern Floor Lamps
How to Illuminate Your Living Room with Modern Floor Lamps
You need about 3 minutes to read this article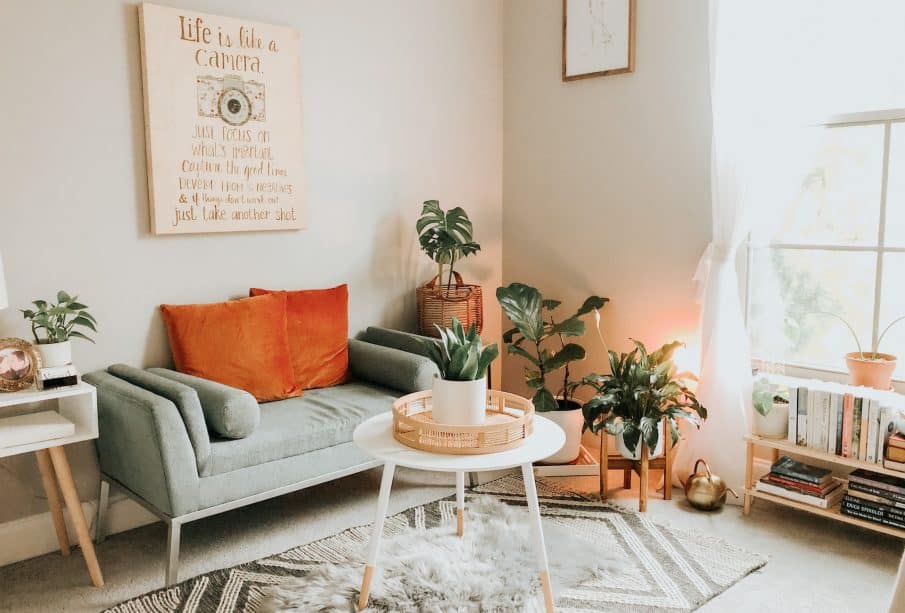 With modern floor lamps, you can easily add light and style to any space. They come in a variety of shapes, sizes, and colors, so it's easy to find one that matches your décor. In this blog post, we'll discuss how to illuminate your living room with modern floor lamps. Read on to learn more!
The Right Lamp for the Right Space
When it comes to illuminating your living room, you need to choose the right lamp for the right space. Consider the overall aesthetic of the room do you want something modern and minimalistic or something more traditional and ornate? For a contemporary look, opt for a sleek floor lamp with a minimal design. If you're going for a more classic look, try something with intricate detailing or an elegant curved shape. It's important to find a lamp that fits in with the rest of the decor and that creates the desired mood. Don't be afraid to experiment with different styles you may be surprised at the end result!
Consider the Materials
When selecting materials for your floor lamp, it's important to consider the overall look and feel of the living room. For example, if you have a modern living room with minimalistic decor, then selecting a contemporary floor lamp made of chrome or stainless steel is a good idea. On the other hand, if your living room has more traditional or rustic decor, then an ornate floor lamp with carved details and a warm finish like antique brass or bronze is better.
It's also important to think about the functionality of the lamp and its components. Is the lamp adjustable? Is it easy to turn on and off? If you want a lamp that can be adjusted, make sure it has a flexible arm that can move up and down or tilt to direct light in different directions. A floor lamp with a pull cord is also a great option for easy on/off operation.
Evaluate the Scale
When selecting a floor lamp for your living room, it is important to consider the scale of the lamp in relation to the size of your room. Generally, a floor lamp should not take up more than 15% of the available floor space in your living room. Additionally, consider the height of the lamp in comparison to the other pieces in the room; you want to be sure that it doesn't look out of place.
When considering the scale of your floor lamp, pay attention to the size of its base as well as the height and width of the shade. You want to make sure that your chosen lamp does not overwhelm your room, so be sure to measure the area before making any purchases. 
main photo: unsplash.com/Yehleen gaffney