Roomswalk
>
Living room
>
Decorative and functional types of ceiling lamps for living room
Decorative and functional types of ceiling lamps for living room
You need about 3 minutes to read this article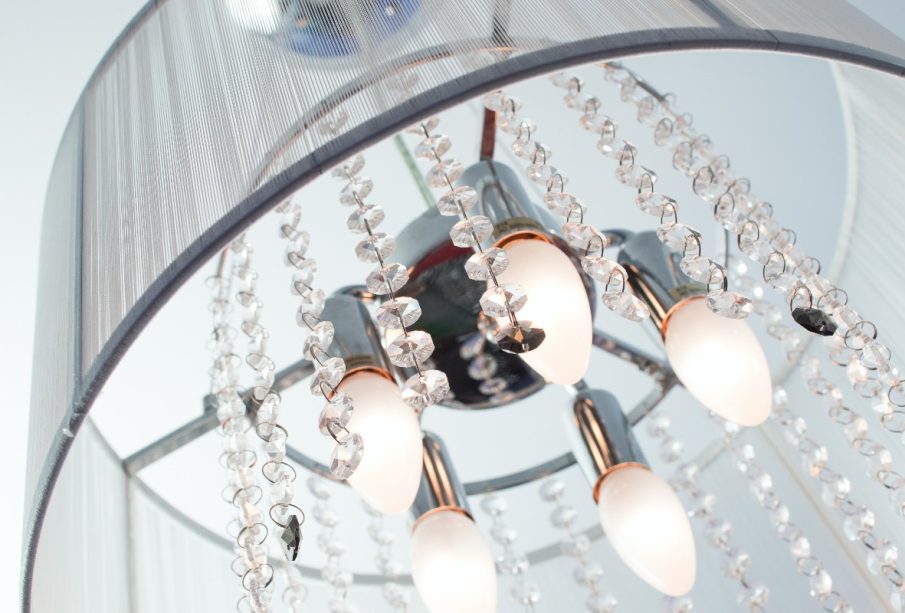 Living room pendant lights can add an unexpected touch of style and design, and there are so many options that you're sure to find one that works perfectly for your space. Consider how to work with your existing lighting to make sure they are proportionate to your space and complement the aesthetic. Use unexpected shapes, finishes and lamps with multiple pendants to really enhance your living room decor.
Lighting like a palace
If you want to feel like you're in a ballroom in your living room, then chandeliers are the perfect solution. Hanging crystals, glass, spreading lanterns and horizontal placement will give the room character. Reflective crystal will allow you to diffuse lighting throughout the living room, and during the day will perfectly reflect sunlight. Besides functionality, chandeliers visually enlarge the room.
Moroccan style
You don't have to have a Moroccan style interior to add a perforated metal Moroccan lantern to your living room. The main advantage of this lamp is that it casts different patterns on the walls and ceiling while illuminating the room. Its shape and the model itself are a delight. Unusual shape and ornaments will surely surprise many guests.
Simplicity and elegance
When choosing lighting for the living room, you can bet on minimalism, choosing round lampshades or those with metal joints. Choosing such models, you don't have to worry about complicated assembly or the problem of matching with the furniture. There are many proposals when it comes to traditional lamps so everyone will find something for himself.
Modern lamps
One of the options, choosing pendant lighting for the living room, can be modern ceiling lamps. However, their fine shapes, colors and mounting methods are not for everyone. For example, the pendant lamp named will be suitable mainly for modern living room decor, where black and white prevail, while models with LED bulbs will appeal to those looking for innovation. The disproportionate shape, combined with the adherence to the material on which it is suspended, gives the impression of the lamp being built into the ceiling.
Innovation and minimalism
Minimalist pendant lamp in black color will be perfect for those who appreciate unconventionality. The designer construction will be perfect for loft or industrial style interiors. It will also be an original solution for people who like art deco. The lamp reflects the modern fashion, in which minimalism dominates, so if you follow it, you should definitely install this piece in your living room.
Intelligent lighting
This type of lighting for the living room, requires the largest financial contribution, but is also the most extensive.
Smart home lighting and other building automation systems are often seen as smart gadgets, although they make life easier, they are not essential. Compared to traditional solutions, they work more efficiently and thus are more energy efficient. By investing in smart home lighting, we indirectly reduced greenhouse gas emissions and offset climate change. So it's not just convenience.
An additional advantage when it comes to such lighting, is that it does not produce heat, infrared and UV, so you do not have to worry that we or any of the household burns repairing or replacing parts in the lamps.