Roomswalk
>
Around the house
>
Fire on the terrace – what to choose?
Fire on the terrace – what to choose?
You need about 2 minutes to read this article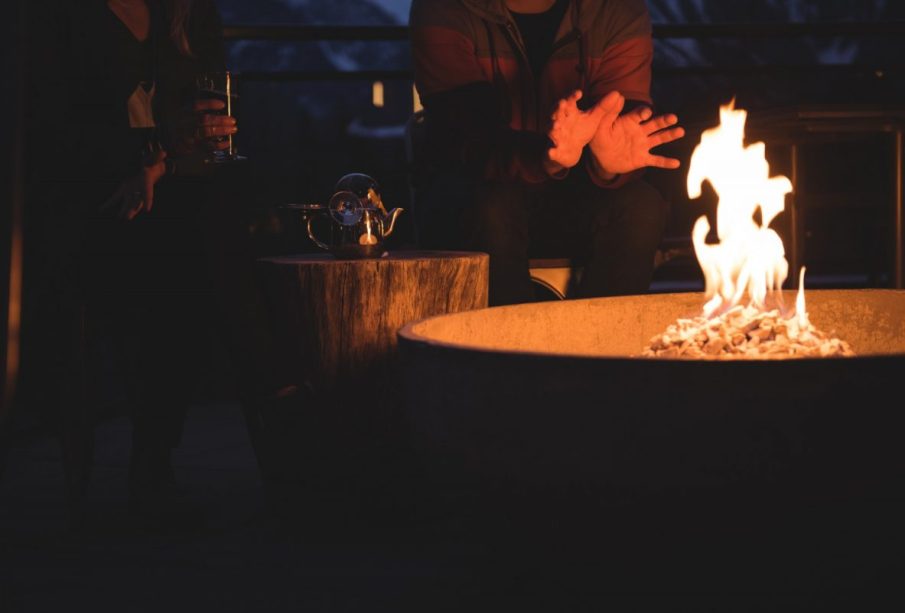 More and more pleasant weather makes us spend more time outdoors. Although the days are getting warmer, evenings still tend to be cold. Today we will tell you how and with what to heat up on your terrace or balcony.
A fire on the terrace
A fire on the terrace can not only be a way to warm up on still cold evenings but also a decoration and a source of light during barbecues. This is a great substitute for a fire on the terrace or balcony for those who don't have a plot of land or the conditions to light one safely.
>> See also: Green wall in the living room – bet on nature!
Gas fireplaces
This type of solution is extremely popular. Gas fireplaces allow you to light a fire in a controlled but also instant way, they give a pleasant light and you can warm yourself with them
On the market there are open hearths, which give a lot of heat and light, but also completely built in glass, which become an aesthetic value. Many models of gas fireplaces are equipped with wheels, which makes it easy to place them in different places, depending on your needs
Bio-fireplaces
This is also a popular solution. Bio-fireplaces are extremely ecological and are powered by bioethanol-based liquid. This liquid does not emit smoke, does not produce ash and does not get dirty. It does not pose a threat even to children – because it produces only water vapor and carbon dioxide
Companies producing bio-fireplaces compete with each other on ideas of their design. You can find small, big, round or square fireplaces on the market. So you can choose the source of fire so that its appearance harmonizes with the decor of your terrace or balcony
Radiant heaters
Just as popular as gas fireplaces are radiant heaters. These devices emit infrared radiation and work in a similar way as the previously mentioned gas fireplaces. It is enough to connect them to the gas bottle and they are ready. Of course, there are also electric infrared heaters available on the market. Then the device just needs to be attached to the ceiling or umbrella and you can warm yourself up in no time.