Roomswalk
>
Other
>
Tried-and-tested tips for a small hallway
Tried-and-tested tips for a small hallway
You need about 4 minutes to read this article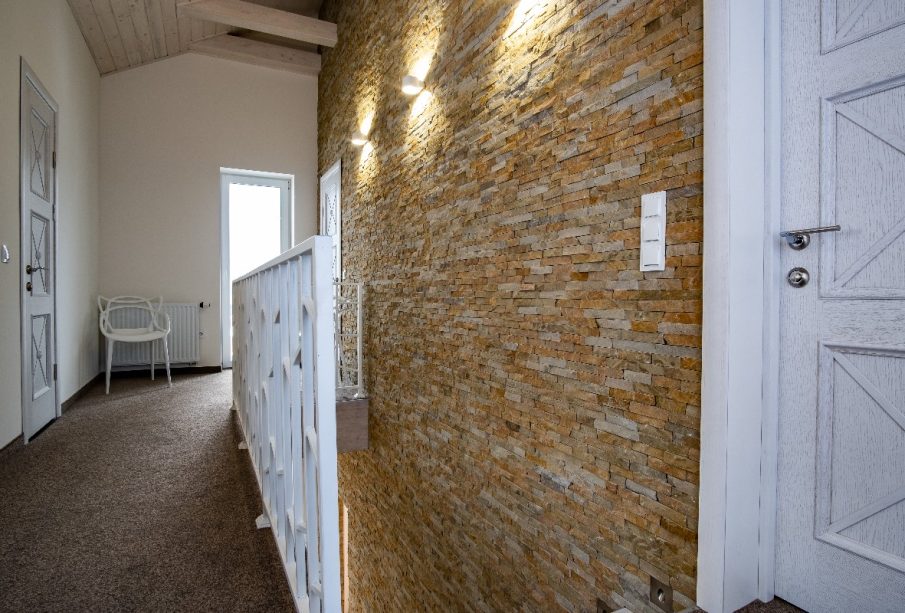 A small hallway is a challenging and difficult opponent to arrange. However, we know how to fight it. Below we present several ways how to deal with it, and even how to optically enlarge it.
The hallway is often treated as a transition room
, a very small space is allocated for its place in projects. This results from saving money. Meanwhile, it is a negative approach, because it is where your guests go first. Therefore, you should think about making it functional and stylish. Another function of the hallway is storing things
Especially coats, jackets and shoes. In blocks of flats, it is often where tenants try to find space to store items used for cleaning and other household activities, such as a vacuum cleaner, mop, ironing board and laundry dryer
The hallway is also the first and last interior you see before and after entering your home
. It is important that you have a clearly designated place in it to put your house, car or garage keys. This will help you avoid the added nervousness in the morning rush of looking for your keys at the last minute before you leave for work, school or another important meeting. How to fit all the necessary things on these few square meters and take care of aesthetics? See some of the most important tips. iframe src="https://assets.pinterest.com/ext/embed.html?id=540783867759830351″ height="618″ width="345″ frameborder="0″ scrolling="no" &gt
How to optically enlarge a small hallway?
A classic trick is to hang a large mirror in a small hallway. It can be attached to the wall, and if you do not have space for it, try to buy a closet, the door of which will be made of a sheet of mirror. This will help to illuminate the room. They reflect sunlight or artificial light and make the room look brighter. Mirrors can be made of silver standard coating, but also of tinted glass, dedicated to well-lit interiors and finished in gray, black, navy blue or brown tones
Another way to a small hallway is the right choice of colors for the walls and floor. Especially light, neutral shades such as white, beige, pastel tones and subtle grays will help. Remember that the hallway is particularly vulnerable to dirt and damage. This is where you leave muddy shoes and wet umbrellas. For this reason, bet on paints, which enable trouble-free cleaning of painted walls
A good idea will be acrylic, latex and vinyl emulsions. In addition, be interested in wallpapers, their durability may surprise you
The floor in a small hallway is also of great importance. Like the paint, it should be bright and durable. Through intensive use, choose a material that will serve for a long time. There are special non-slip panels, resin flooring and tiles available on the market. Choose the variant that works best in your home.
Good design matters
In a small hallway there is no room for unnecessary accessories. The whole project should be well thought out and practical. A recessed closet and narrow cabinets for shoes will be perfect in this situation. Find furniture that combines several uses. Maybe a seat in the hall, on which you can comfortably put on your shoes, which, at the same time, is a chest, where you will hide your winter boots after the season? Aesthetics also play an important role. As we mentioned earlier, the hallway is the first place your visitors see. Even a decorative mirror frame or an unconventional wall hanging can be a decoration. So can properly selected chandeliers, wall sconces and lamps. In a small corridor, every detail is important