Roomswalk
>
Living room
>
Coffee table – which one to choose?
Coffee table – which one to choose?
You need about 3 minutes to read this article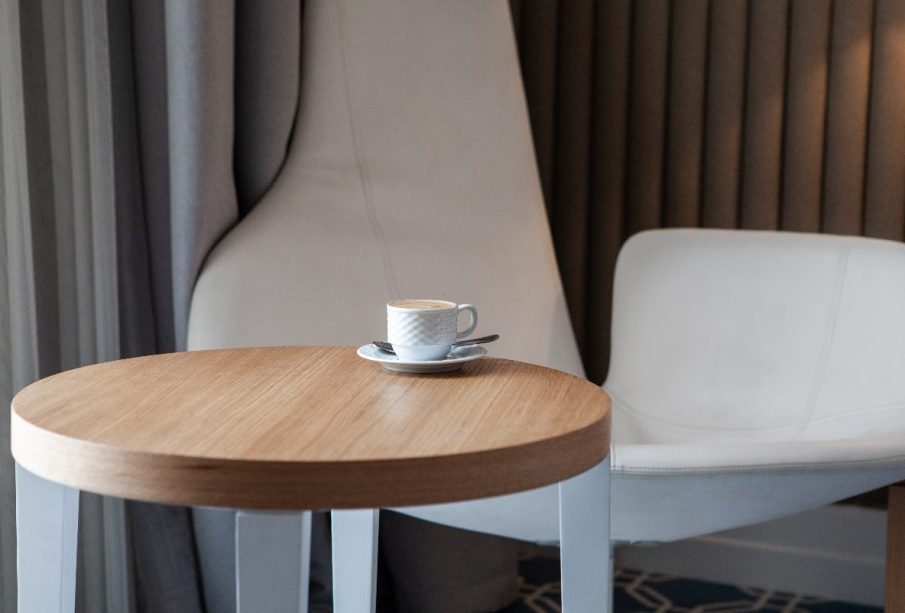 How to choose the right coffee table for the living room? What solutions can we use when choosing the right furnishings for one of our rooms?
In order to make the best decision regarding the choice of the right coffee table, it is worth knowing their most important types at the very beginning. So what can you currently count on?
Shape of the coffee tables
Tables that are designed in the shape of a circle are very popular due to their functionality and aesthetic qualities. They are the perfect choice if you are looking to complement your set of chairs or armchairs in your home and office. If you have a corner or sofa bed, square and rectangular coffee tables will be a good choice.
Coffee table – functionality
If you are looking for a suitable table that will allow you to organize the most necessary items, such as remote controls, consider investing in a coffee table with an additional drawer or storage. This way, an elegant accessory that perfectly matches your decor style will also become a place to store your belongings.
If you are looking for alternatives to built-in storage, an interesting idea that still offers extra space is a coffee table with a shelf. This way, you can always have your favorite magazines, books, and other everyday items close at hand , while still keeping things perfectly organized
One of the biggest disadvantages of most coffee tables is their negative impact on the condition of our floor. This is due to the frequent moving of this furniture and inadequate protection of the surface against mechanical injuries. If for aesthetic reasons you do not intend to set aside space for such additions as a carpet, a coffee table on wheels will be perfect for your living room. The only disadvantage of using this type of solution may be its reduced stability, especially if there are pets and small children in our household.
What materials are coffee tables made of?
When choosing pieces of equipment, we pay attention not only to the shape and functionality of individual solutions, but also the material from which they are made. One of the possibilities currently offered by manufacturers are coffee tables made of wood. They can be made using solid oak wood, as well as other species that are available in stores
Coffee tables made of wood have their use in the case of interior design in the Scandinavian style. Then they can be complemented with geometric and bright accessories, and their color scheme remains mild.
An alternative to solutions made of wood are coffee tables with elements of tempered glass. Their finish allows them to match both modernistic style and elegant glamour style. The biggest advantages of this kind of furniture are its durability and easy maintenance. Unfortunately, due to the material from which they are made, they may scratch.
Searching for a dream coffee table does not have to be complicated at all. The first task we face while learning about available solutions is to clearly define our needs. The final choice should depend primarily on our preferences, needs and requirements. It is worth paying attention to the main purpose of a given coffee table, as well as the style in which the other elements that make up the furnishings of a given room are maintained. In this way, we can enjoy a good choice and the piece of furniture in which we invest will stay with us for years in perfect condition