Roomswalk
>
Kitchen and dining room
>
Taupe kitchen – natural and trendy
Taupe kitchen – natural and trendy
You need about 2 minutes to read this article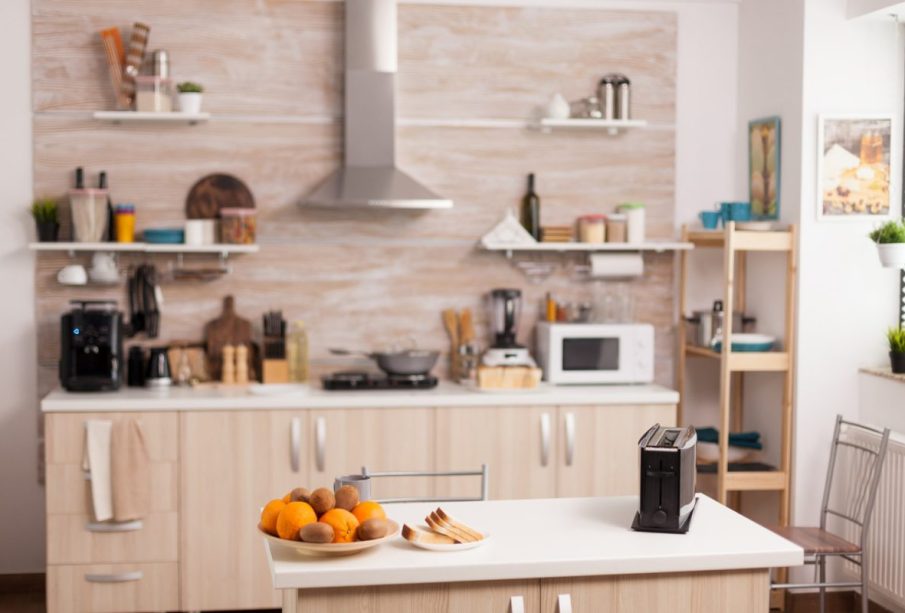 The kitchen is called the heart of the home by many people. Therefore, it should have an elegant and timeless look. Why choose a taupe color for your kitchen?
Why choose taupe for your kitchen?
The color taupe is unobvious and slightly intriguing. For many people it is brown with a grayish tinge. This color appears more and more often in kitchen arrangements. It is considered a natural and safe choice because it fits into any style. There are many shades of this color, which makes it unique.
Taupe has become a modern alternative to beiges and browns. It can be the leading color of an apartment, subtly spilling over into all interiors. It is an ideal choice for those who appreciate classic and timeless solutions.
Taupe looks beautiful when matched with wood, concrete and gold. It will be a perfect background for accessories in glamour style. This color is not overpowering so it is perfect for monochromatic arrangements.
What color is taupe?
Taupe is a color which will delight lovers of classic and modern interiors. It is considered by many decorators as difficult and unobvious. With the right accessories it can give the interior a spectacular character
>> See also: 4 living room colors for dark furniture – inspirations
The word "taupe" means mole in French. In the 1940s this is how the whole palette of colors on the borderline of beige and gray was called. For a few seasons we can observe a renewed fascination with this color.
Taupe color has a noble and natural character, thanks to which it fits to every style of interior. Thanks to its timelessness, it works well both as a base color and as an element of monochromatic interiors. Taupe can also be used as an accessory color in the kitchen.
What to combine taupe with?
Taupe is a very natural color that can be combined with other colors. It looks beautiful brightened up with white. It can be combined with shades of gray and brown. If you want to liven up the interior, choose red, pink, green and navy blue. Taupe looks beautiful in the company of dark accessories – then the interior gains depth. This color is a perfect background for accessories in glamour style, such as gold, silver and copper.
Kitchen in taupe – inspirations