Roomswalk
>
Children's room
>
What flooring to choose for a child's room?
What flooring to choose for a child's room?
You need about 4 minutes to read this article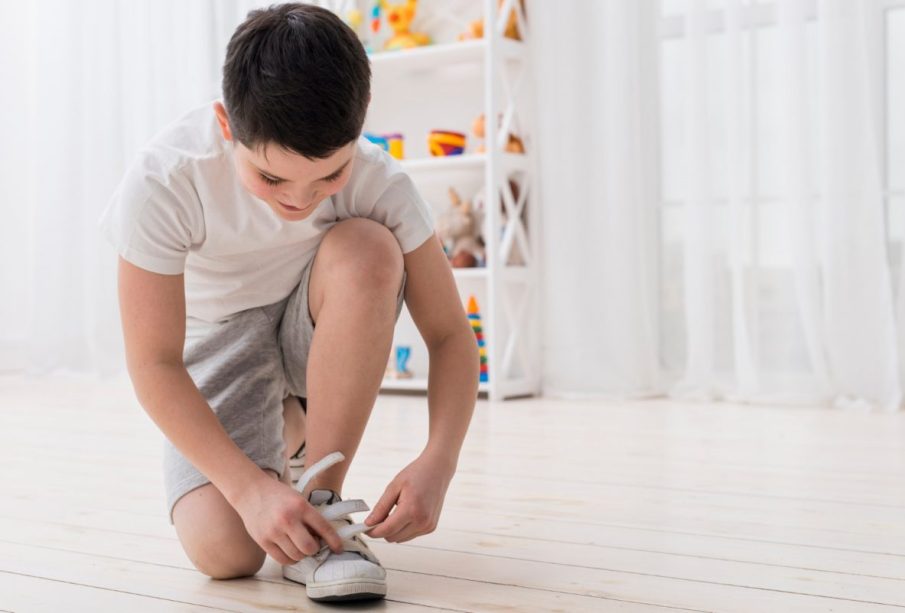 It has to be beautiful, adorable, but also practical. Wondering what kind of flooring to choose for your child's room? Check out the available solutions.
A dream children's room!
Most parents dream about what that special room will look like. By decorating the children's room, we can make our visions come true, and sometimes also our unrealized dreams from our own childhood. Although at first planning the decor of this room seems to have only advantages, the children's room poses many challenges. After all, it must be not only beautiful, but also functional and safe. Before we start choosing furniture and ornaments, we start with determining what kind of floor to choose for the children's room.
Carpet – will you bet on it?
Many people when looking for materials to finish the children's room rely on carpeting. This solution is quite cheap, besides, soft carpet seems to be an ideal option for kids playing on the floor. Safety first – and this is what convinces parents. It is certainly an interesting option to consider, although not for everyone. In case of allergy sufferers, it may not be the best solution. However, manufacturers have already found a way out. Today's carpets are more and more often equipped with anti-allergic coatings, thanks to which dust does not accumulate on their surface. If you want to bet on the most economical solution, soft carpet is a good idea
Panels – an interesting option!
If the carpet does not fit in with your idea of decorating the children's room and you are still not sure what floor to choose for the children's room, you will certainly want to choose laminate flooring. In this case again we are dealing with an inexpensive solution, so it will tempt people with a limited budget. When choosing panels, take into account that it must be a scratch-resistant material. We must admit that children's toys can damage the floor, so it is better to remember about it. A good solution, then, will be laminated panels
This kind of material is a great option for people who have high demands on the aesthetic value of the room. Sometimes it is difficult to distinguish laminated panels from wooden parquet, and the multitude of patterns can turn heads
Wooden flooring – a choice for years
If you're after the highest level of finish and many years of durability, and you're wondering what the best flooring for your child's room is, you should definitely take an interest in the possibilities wood offers. This is not a cheap option, but still many people rely on natural materials. This is an excellent option in case of allergy sufferers, and the aesthetic qualities are obvious. If you choose a wooden floor for your child's room, you'll give the room a universal design and chic feel. Remember, however, that this floor needs to be thoroughly scraped.
No splinters are allowed! Also check that the varnish has all the necessary approvals. Although a wooden floor may deteriorate more easily, there's nothing to stop you renovating it if you need to. What kind of wood should you choose? An oak or ash floor would work well. You might also consider choosing a floor of exotic species.
A soft rug will help!
If you opt for laminate or natural wood, it's also worth considering getting a soft carpet to cushion falls. Aside from this practical use, a rug is simply a great decorative piece that can add atmosphere to an interior. It is a decorative element that will work well in most children's rooms. Manufacturers outdo each other in offering trendy designs and colors that will help you get the effect you want. In this case you should also check whether the product has the appropriate approvals. The safety of our children is most important!