Roomswalk
>
Children's room
>
Harry Potter fan room – inspirations
Harry Potter fan room – inspirations
You need about 4 minutes to read this article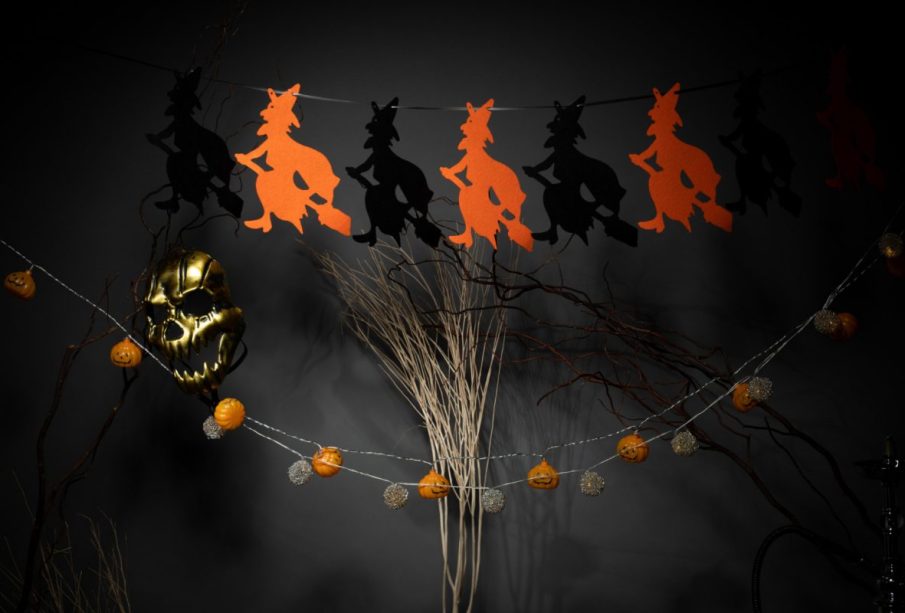 The series of books about the most famous wizard in the world has enjoyed unflagging popularity for almost twenty years. Books and films raise another generation of fans of magical stories. Today we will present you with interesting arrangements of magical chambers!
A Hogwarts substitute in your home!
You don't have to completely redecorate your room if you want to feel like at Hogwarts. All you need to do is stock up on a few gadgets from the world of magic. On Allegro you will find lots of bedding sets, figurines, posters or magic wands. It is also worth looking at the website of the store on Pokątna Street (ulicapokatna.pl) where you will find candles, board games and many, many different gadgets, which you can successfully use to decorate your dormitory 😉
The following ideas for arranging the room of a Harry Potter fan do not require a huge budget or many hours of work on it. Rather, they are projects that any parent can do on their own. The gadgets used in them are also easily available on Polish websites. Our ideas are also not permanent, they use solutions that can be freely modified and transformed.
>> See also: Room for a boy – TOP 7 inspirations from Pinterest
Adept of magic is be..
This arrangement is absolutely adorable! In a few years the owner of this dormitory will thank his parents for the great idea. The room idea below isn't hard to do either. Basically, all you need are brown walls, a white or black crib and some gadgets reminiscent of Harry Potter. You can also write your favorite quote from the Harry Potter books on the wall
Waiting for a letter from Hogwarts
Who among us hasn't been waiting for it? If your preschooler or older student is also waiting for it, give him a substitute for the school of magic with a magic room. This arrangement is extremely easy to do and practical. Just stock up on stickers in the shape of spiders, a broomstick, an allotment tiara and a magic wand
Your base will be a white wall on which you will stick the previously mentioned stickers. Throw in a few Harry Potter-style plush toys and you're done. The proposal is so practical that in a few years, if your child gets bored with Harry Potter (is it possible?!), you can simply peel off the stickers, change the plush toys and bedding, and the room will change from a dormitory at Hogwarts to a muggle bedroom.
For a senior citizen
The following arrangement is a proposal for a definitely older child, teenager or even an adult. A wall mural behind the bed plays the main role here. This type of wall decoration allows us to perfectly match the pattern to the dimensions of the wall, including the unusual one (for example, in the attic). Many websites offer such a service, so it is an easily accessible solution
Thanks to such a photo wallpaper, the room will gain a really interesting appearance. In fact, all you need is a wallpaper, dark colored furniture and you're done! Of course, you can be tempted to add bedding with prints of your beloved house, figurines of your favorite characters or other gadgets. However, this is not required, because as you can see, wallpaper "does the job". This solution can also be easily modified, just tear off the said wallpaper
Neutral dormitory
If you like bright, neutral spaces, this arrangement will appeal to you. The base is light gray walls. All you need is howgart bedding and pennants, which you can hang on the wall. You can use pennants to create a dormitory name or any other inscription. You can hang some posters of Harry Potter or his friends on the wall, or a broomstick.
This solution will work if you only want to emphasize that this is a room of a Harry Potter fan. The interior is not overwhelmed by the amount of various gadgets and it is not dark like most of such projects. The arrangement will be perfect for an older boy who doesn't like too many accessories in the room.
As you can see, the ideas we presented are not very expensive and time-consuming. You just need to let your imagination run wild. The most helpful will be all kinds of stickers or posters, with which you will build the atmosphere of the Hogwarts dormitories. A magical set of bedding or a plushie in the shape of an owl may also help you. You do not have to decide on tedious paintings on the wall, which will be a pity if your little wizard gets bored with Harry Potter. Neutral, color-safe walls and a little imagination will suffice.