Roomswalk
>
Bedroom
>
Organizers, boxes, hangers – how to organize space in the bedroom?
Organizers, boxes, hangers – how to organize space in the bedroom?
You need about 4 minutes to read this article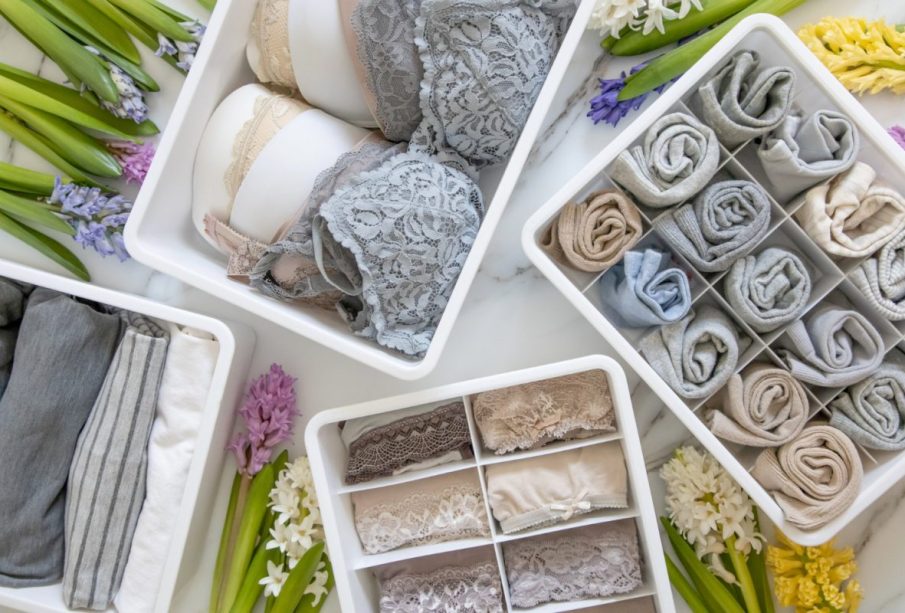 Bedroom is not only a room to sleep. We keep clothes there, but also, for example, souvenirs or numerous accessories. So everything has to be arranged. That is why it is worth investing in organizers or boxes.
Chaos is the worst thing that can happen in our bedroom, therefore the organization of the closet should be well thought over. Start organizing it step by step, arranging clothes thematically, according to the season on each shelf. A great solution is to hang some of them on hangers, especially those which tend to crease more. Here's how to best organize your bedroom space for organizers, boxes and hangers.
Make your bedroom tidy. Organise your space
You can really relax in a well-arranged bedroom, where there's no trace of disorder and every item is in its place. You won't be able to relax if there is a mess around and it is difficult to find what you need right now
It is really simple to arrange the space in the bedroom, you do not need to do a general renovation or a significant rearrangement. All you need to do is stock up on helpful accessories, such as organizers, boxes, closet hangers and also those free-standing, such as mini jewelry hooks.
So let's start with tidying up your closet, which is a very important piece of furniture in your bedroom. Firstly, it's a good idea to see exactly what you've got in there. Before you start tidying it up, take out all the clothes, shoes and other accessories you've been keeping and assess whether you really need or use everything
An excess of clothes and other closet items, when a significant part is not used, is simply pointless, because it only clutters up our precious closet space. Clothes which do not fit us anymore, those which are worn out or those which we do not like anymore, can always be given away to people who need them more or sold, for example at an auction on the Internet. When we have gone through all the clothes, we can calmly start organizing the space in our closet.
>> See also: Accessories, which influence bedroom décor
Use hangers also for pants
Every closet has a separate space for hangers, so let's make the most of this part of the space. Hangers are great for hanging pants half-folded. This is definitely a better idea than folding them in cubes and putting them on a shelf, because they will take up less space on a hanger
On the other hand, it's better to fold fabric sweaters into cubes and put them on a shelf or put them in a chest of drawers if you have such a piece of furniture in your bedroom, because if you hang them on a hanger, they might stretch a bit. Shirts, skirts, dresses and jackets are fine to hang. Remember that clothes on hangers in the closet take up much less space than those arranged on shelves.
Another important issue while organizing the space in the closet is dividing the clothes into zones. In one of its parts you should keep seasonal clothes, which you do not use at the moment, as well as bedclothes. On hangers, in fabric covers, it is worth storing occasional clothes, i.e. those which we put on only for special occasions, such as suits and elegant dresses. The fabric covers will provide them with air circulation, and give us space for the remaining pieces of clothing.
Organizers and boxes – a good way to store clothes?
Organizers and boxes are very useful accessories that can stand loose in the bedroom, but it's definitely better to keep them in the closet. In boxes, if we don't have a dresser with drawers, we can keep underwear, socks, any scarves and styling accessories. Boxes can also be great storage for purses
Organizers serve a similar function, but have the added benefit of having drawer dividers. Arranging things in them is child's play. Organizers are usually transparent, especially those made of plastic, so when you open the closet, you'll immediately see what you have on which shelf