Roomswalk
>
Bedroom
>
How to create a comfortable sleeping space in a small bedroom?
How to create a comfortable sleeping space in a small bedroom?
You need about 4 minutes to read this article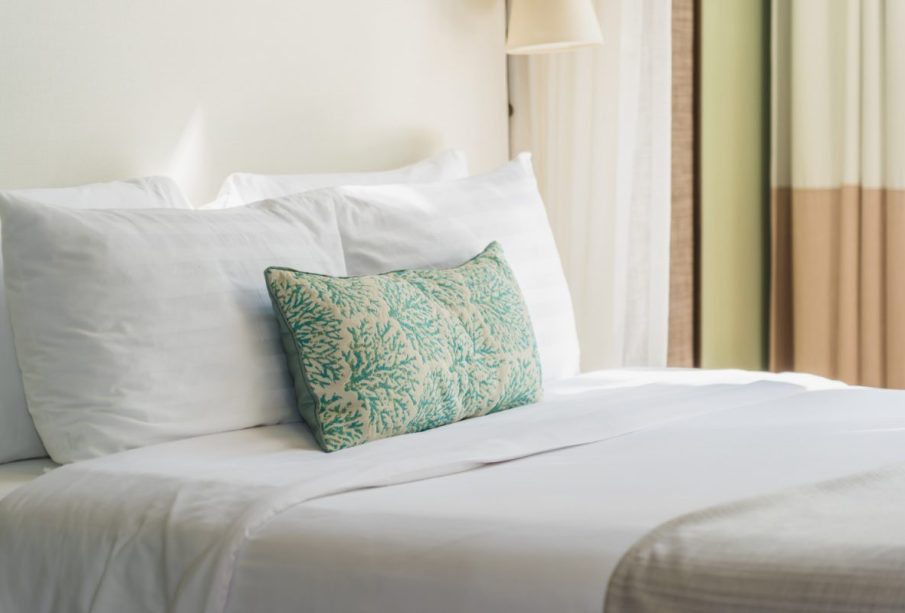 Small rooms are the bane of block apartments. Although the apartment is not cramped, the rooms are often inconvenient, which seriously hinders arrangement of a comfortable and practical interior. The most difficult room to furnish, contrary to appearances, is not the living room but the bedroom. See how to arrange a small bedroom.
Bed is the basis
In fact, the only important piece of furniture in a bedroom is a bed. Everything else is just an accessory. So focus on making sure your bed is big enough and comfortable. Yes, the room can get really cramped but actually a bedroom has no other function than to provide comfort. Even if the bed was to fill the whole space, don't give it up, you will find a place for closets and chest of drawers somewhere else. Lenart furniture is very solid and beautiful furniture that will work fantastically in the bedroom and beyond
What kind of bedding?
A good comforter and pillow is the key to a comfortable night's sleep. Bedding provides, above all, thermal comfort and convenience. Not so long ago, the obvious choice was feather bedding, which is bedding filled with duck or goose feathers. Over time, however, it has become apparent that alternatives appearing on the market are a much better, often cheaper and anti-allergenic option. Additionally, no animals have suffered in the production of comforters with artificial fillings, which is also a noteworthy aspect. At https://www.moker.eu/koldry-ant yalergiczne-c-23_25.html, you'll find plenty of different anti-allergy bedding options broken down into summer, winter and year-round, which is especially important if you like to sleep under a comforter at night even in hot weather. The filling of a winter comforter will keep you warm on cold nights, while summer bedding will ensure a pleasant sleep during hot weather
Duvet covers – not just a decoration
The color and pattern of bed linen is of course a matter of taste and it is good that they match the interior design. However they do not only have a decorative and hygienic function. What material your comforter and pillow case is made of is important for your comfort and the health of your skin. You spend at least 6-8 hours every night in this material. Its quality should be given the same importance as the composition of your clothes. Natural, breathable materials, such as linen or cotton, will provide you with thermal comfort at night and allow your skin to breathe. Inappropriate bedding material composition can not only lead to you sweating at night, but can also cause skin problems
Decorations for the bedroom
Although, as we have already established, the bed is the most important thing in the bedroom, a bed alone in empty walls is not a very inviting sight. Even the smallest bedroom can be decorated, with a variety of textiles – blankets, bedspreads, pillows, or by hanging pictures and photos on the walls. These decorations practically do not take up space, and make the interior more cozy. On the other hand, if you have a little more space in the bedroom, bedside tables with decorations set on them or a pot with a neat plant will beautifully decorate this place
The bedroom is the most intimate and private place in the house. It is where you want to rest after work, where you start and end your day and spend practically half of the day. Therefore, it is worth making sure that this room is cozy and inviting to rest after a hard day. It must also be comfortable and provide full comfort in all conditions. So don't skimp on your bedroom furniture and mattress and bedding. It is an investment for years that really pays off.