Roomswalk
>
Bedroom
>
How to choose good bedding?
How to choose good bedding?
You need about 4 minutes to read this article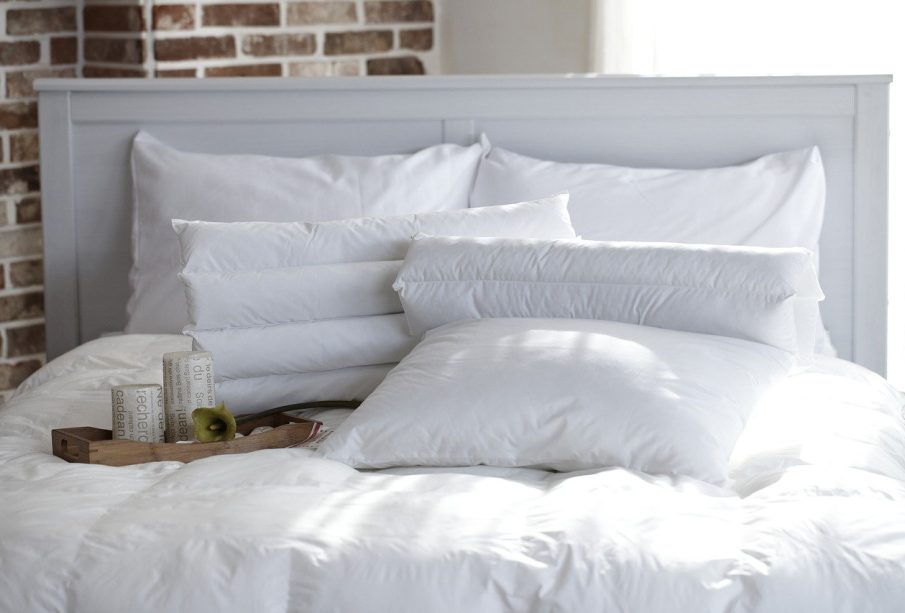 A comfortable bed and soft, freshly washed sheets are a guarantee of a successful night's sleep. After all, even the folk say that "you make your bed, so you sleep". It turns out that not only the metaphorical message of this adage works. So what kind of bedding to choose?
There are several important aspects which have to be taken into account when choosing good bedclothes. Aesthetic qualities are important, but not the most important, that's why you should first of all pay attention to the material the bedclothes are made of, the type of fastening and its size. These are very important factors, which in part determine the quality of sleep. So what is the best choice? We suggest, which bedding will meet all your expectations.
Material
It is worth to say a little bit more about the most important aspect that you should pay attention to when choosing bedclothes. The material is extremely important, as it is the main thing that makes you sleep comfortably or not. There are many types of fabrics to choose from. Some will work well in the winter and others in the summer. Some are light and delicate, while others are a little heavier. So which fabric should you choose?
Cotton
There's a lot to like about this term. Cotton bedding is made of materials, for the production of which 100% natural cotton is used. This includes satin, damask, bark or percale, among others. Cotton bedding allows your skin to breathe, and it perfectly drains away excess moisture. It is also very soft and pleasant to the touch. It also doesn't crease much and is easy to put on or take off. It is undoubtedly one of the most versatile materials used for sewing bedding. However, it is worth remembering to choose one without synthetic admixtures.
Macosatin
It is a kind of cotton bedclothes. Makosatin is the highest quality satin woven from very fine cotton. It is a very subtle material that provides exceptional softness to your bedding. It is also very airy, so it works well as year-round bedding – it will keep you warm on cold days and cool you down on hot days.
Silk
A touch of luxury in your bedroom is silk bedding. It is a very delicate material which is especially useful in summer as it cools you down. Silk pillow will also be perfect for your hair and skin condition. Thanks to it, your hair will not break at night, and wrinkles on your face and cleavage will not appear due to indentations. Additionally, silk is a great option for allergy sufferers because it does not attract dust.
Flannel
Flannel is a very delicate material made of cotton, which will prove useful on cold days. It will pleasantly warm you up and is very nice to the touch. When buying, however, you should pay attention to the density, which should be at least 125g/m2, so that heat insulation and moisture absorption is as high as possible.
Linen
Not as popular as in the past, but still available on the market. Linen is a very delicate material that will become even softer with each wash. Like silk, it is ideal for allergy sufferers. Its downside, however, is that you have to iron it after every wash, as it creases quite a bit.
Size
Another important issue when choosing bedding is choosing the right size. There are many beddings available on the market but the most common is a bedding size 160 x 200 or a bedding size 200 x 220. Choosing the right size will prevent the situation when a comforter or a pillow do not fit evenly, because the bedding is too small or too big. Additionally, a good size ensures that the bedding is easy to pull on and off after washing.
Main Photo: manbob86/pixabay.com