Roomswalk
>
Around the house
>
Inspirations for furnishing an apartment in a retro style
Inspirations for furnishing an apartment in a retro style
You need about 3 minutes to read this article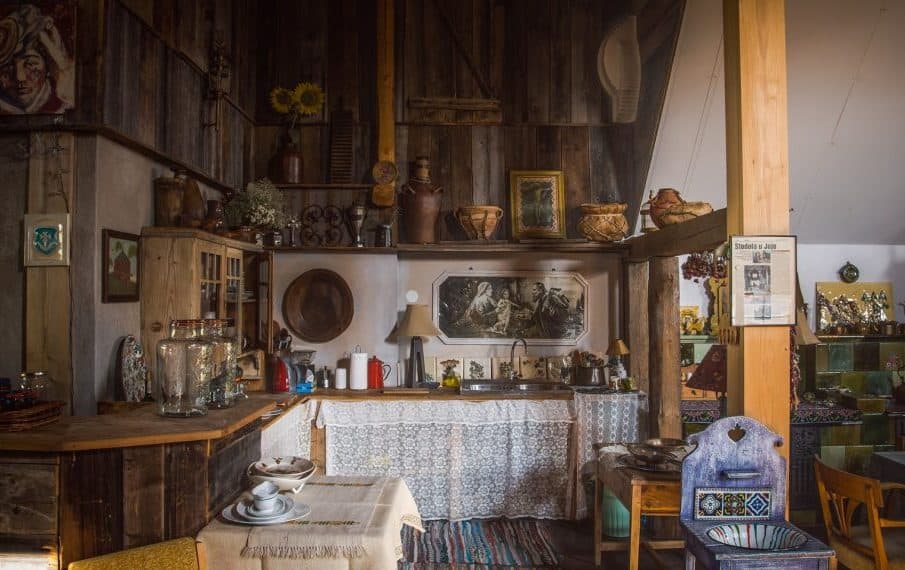 Fashion is capricious, both when it comes to clothes and interior design. What until recently was a dare and went to waste, now reigns again in catalogs and inspires designers. Retro style, based on trends from the 1960s and 1970s, has taken the furniture market by storm, and gems preserved from communist times are now valuable commodities. We recommend some inspirations for furnishing an apartment in this style.
Furniture on legs – an icon of communist apartments
The most fashionable and popular type of furniture fifty years ago were models on elevated legs. Sofas, armchairs, dressers, closets and bedside tables had to have free space under them. This may not be the most practical when it comes to cleaning, especially vacuuming the floor, but it creates a really nice and interesting effect. Nowadays, retro style furniture is designed in just such a way. New home appliances styled on models from years ago are no novelty – in fashion every trend has its life cycle and every now and then it is reborn, like a phoenix from the ashes. Modern furniture stylized on those from the communist era has the advantage that you can combine them with authentic pieces from that period. Thanks to this, the interior can be even more original.
Use what you already have
Retro style is based on trends and elements from the past. So you will surely find in your attic something that comes from the times you want to style your apartment for. For example, mustard curtains and floor-length curtains that were very characteristic of the communist era or a bedside table with a bucket of leftover paint from the renovation in the basement. To decorate your apartment in the spirit of the communist era, you do not have to replace all the equipment. A few authentic accents from the past will change even the most modern interior and give it a retro flair. If you do not have such things at home, in the house of your parents or grandparents there will certainly be some memorabilia from years ago. Even small touches, such as a glass fish that used to adorn every TV set, glasses with a basket or a Persian-style rug, will breathe a breath of nostalgia into the interior. Not the whole house has to be equipped with furniture straight from the movies about communist times in Poland.
Retro in the literal sense
Retro style refers to the past, not only to the times fifty, but even two hundred years ago! If you don't like communist style or you just don't like it, the style of your apartment can refer to different eras, going back to the past. In Rokaj antique store you can find a lot of interesting and really beautiful furniture, which can sometimes be called works of art. They come from France and Italy and will delight even the most demanding connoisseur. Apart from furniture, you can also buy sculptures, which can decorate your living room in classic or glamor style.
Some people associate communist times with childhood, youth, carefree and first love, others with problems and economic crises. For this reason, some people want to return to those times not only with memories, but also with the design of the apartment, while older people prefer to move away from that style as much as possible. Whatever we may say about the style of communist interiors – they had their own climate, charm and appeal.