Roomswalk
>
SEE TRENDS!
>
Lamps to match the glamour style
Lamps to match the glamour style
You need about 3 minutes to read this article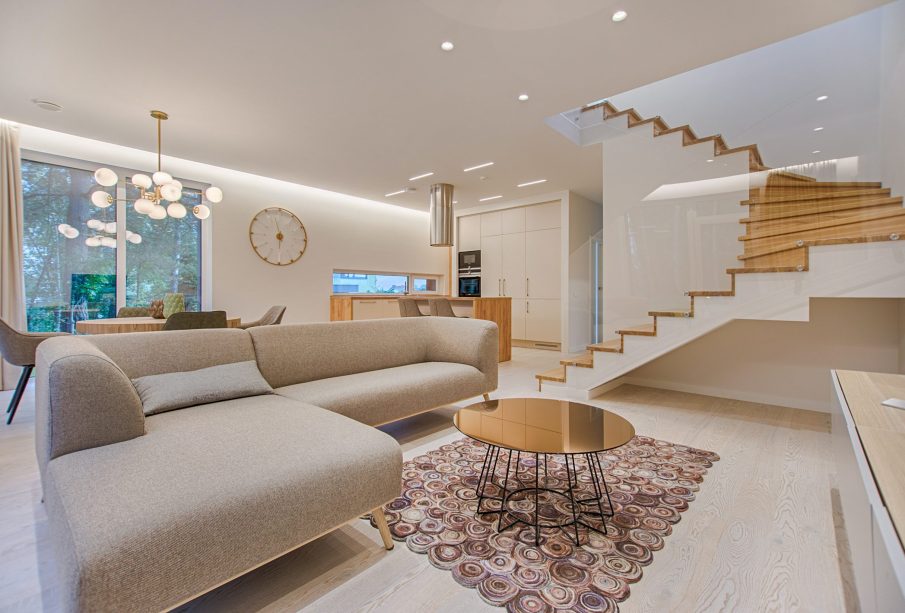 Lighting in any room is one of the most important elements. Without it, you wouldn't be able to see any of the decorations of the room. Lamps by themselves can be a wonderful decoration and a full-fledged element of living room, dining room or bedroom decor. See what lamps to choose for an apartment decorated in glamour style
Appropriate lighting and choosing the type of lamp to the room and the decor in it is the basis for creating a coherent and aesthetic interior. In glamour style uniformity and consistency in the choice of accessories is extremely important. By choosing a lamp, which will be both a source of light and decoration, you can create a truly stunning and truly royal apartment.
Side lighting
In the interior glamour will look great side lighting. Elegant and lavish style is associated with many glitters and reflective surfaces. Many sources of light from different sides will make shiny ornaments and glass shine beautifully and enliven the whole room. Lamps and standing lamps in glamour style can be distinguished by one of two elements – decorative leg or decorative lampshade. Glass or metal, polished leg will look very elegant and interesting. If your living room or bedroom already has enough flash, opt for an ornate, such as a lace lampshade on your lamp. Lace patterns will, when the light is turned on, create beautiful paintings on the walls and decorate the room even more. Lampshades or lamp shades can also be decorated with crystals or pearl beads. It is important to keep the decor and color scheme consistent in the room
Overhead lighting
Ceiling lamps are present in virtually every Polish home. This is the easiest way to illuminate the entire room. The most uniform lighting is provided by lamps without shades. Plafonds with crystals perfectly fit into the glamour interior, and in addition will not take up valuable space decorating the room. Plafonds will work well in small spaces, in turn, in large palace salons will look great crystal or a little more minimalist chandeliers. Lamp can be a distinctive accent color or completely blend with the rest of the decor and add elegance. Openwork lampshades and fancy shapes will also find their place in glamour decor
Wall lamps
One of the most elegant types of lamp. The light given by a wall lamp hung on the wall is very soft, delicate and subtle. Wall lamps can also be extremely decorative. Crystals or unusual shapes of such lamps can become a decoration of the bathroom or dining room glamour. This type of lighting will give the room not only elegance, but also a romantic, slightly mysterious atmosphere. Wall lamps also have the advantage that they can take up space on empty walls. Diffused light from a wall lamp can also wonderfully highlight paintings, posters or other works of art decorating the room
Decorating an interior and creating a new arrangement for a living room, bedroom or bathroom is exciting, but it is also associated with many dilemmas and difficult decisions. The choice of lighting and the kind of lamp that will decorate the room determines how the whole decor will look. The light in the room influences the whole appearance of the furniture, because how it reflects from different surfaces affects the appearance. Glamour style has no shortage of flash, so lighting is extremely important.
Main photo: Vecislavas Popa/pexels.com