Roomswalk
>
Other
>
What pantry accessories to choose?
What pantry accessories to choose?
You need about 4 minutes to read this article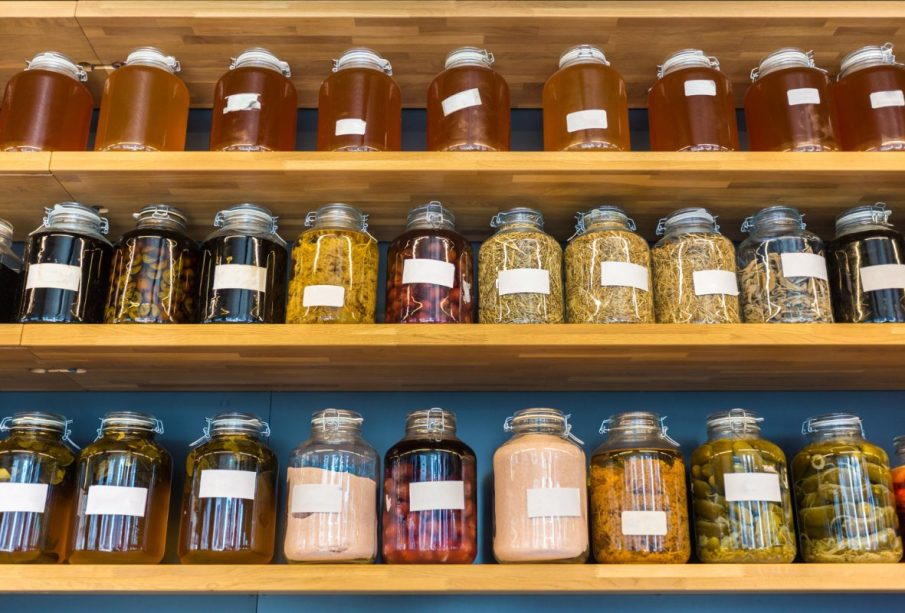 What should be in the pantry to make storing food in it as easy as possible? What useful accessories should we buy for this room? After all, it is known that a well-decorated pantry allows for proper supply of the kitchen, which is after all the heart of the home. Here are some useful tips
Space arrangement
A well decorated pantry is one where everything is in its place. So it is worth starting with a proper layout of the space in the room
Advantages of a pantry outside the kitchen
First of all, it is worth noting that the very idea of arranging a pantry outside the kitchen has many advantages. The main advantage is that you can get rid of the problems associated with clutter in the kitchen. Let's not kid ourselves: most of the products that we have to store in such a place, we need once in a while. So, there is no reason for them to be kept in the kitchen all the time. In addition, we can avoid spreading unwanted smells around the kitchen.
What should a pantry be like?
First of all, you need to plan the layout of the shelves so that there is an easy passage between them. Things that we use often should be at eye level. There's no point in reaching very low or high for them if you need them a lot. What else is worth taking care of? The finish of the walls and floor of the room should be such that it is easy to clean. In a place where food is stored, hygiene is an essential issue. You should also take care that the temperature is not too high: it is usually suggested 15-16 degrees and humidity is not higher than 60%.
Furniture for the pantry
Practically furnished pantry is, first of all, solid and easy to keep clean shelves and racks. Furniture must support the weight of the preserves stored in this place. So if we like to equip ourselves with a large number of jars for the winter, we should take care of particularly strong structures.
What material for a rack for the pantry?
The basic choice will probably be solid racks made of boards. In this case, strength takes precedence over aesthetics. Such furniture does not have to be beautiful, the important thing is that it performs well in its intended role. Certainly, constructions made of metal will also work. There are also shelves made of plastic and wood-based board, but in their case you should pay attention to the workmanship
Sometimes it is suggested to choose very high structures, but in a situation where we have a lot of free space, it will be more practical to use lower furniture. You can also use the free spaces to hang hangers on them – they can become a good place to store some equipment.
Smaller accessories for the pantry
Sometimes in the shelves are also very useful drawers, where you can store small items. Also this will help us to relieve the storage area in the kitchen itself. What else will be helpful in the pantry?
Containers and jars for storage
Remember that the pantry is also a place to store bulk products. It is worth placing them in the appropriate container for the product. For some it is best to allocate fairly large jars. Of course, it is important that the number of containers is adapted to how many types of products we will store. And practical closures are important, too.
Baskets and boxes
Baskets are also needed in the pantry. You can store fruit in them seasonally. They are also useful for keeping vegetables: remember, however, that not all of them can be kept together (e.g. potatoes and onions). Therefore, the place for them should be designated in more than one place. A cheap and good way to organize the space in the pantry will also be to insert wooden boxes.
Alcohol racks
The pantry is often the place where homemade liquors or purchased wines are stored. To avoid the possibility of breaking them, it is worth buying special alcohol racks.