Roomswalk
>
Other
>
Five Tips for Choosing the Perfect Wallpaper for Your Home!
Five Tips for Choosing the Perfect Wallpaper for Your Home!
You need about 4 minutes to read this article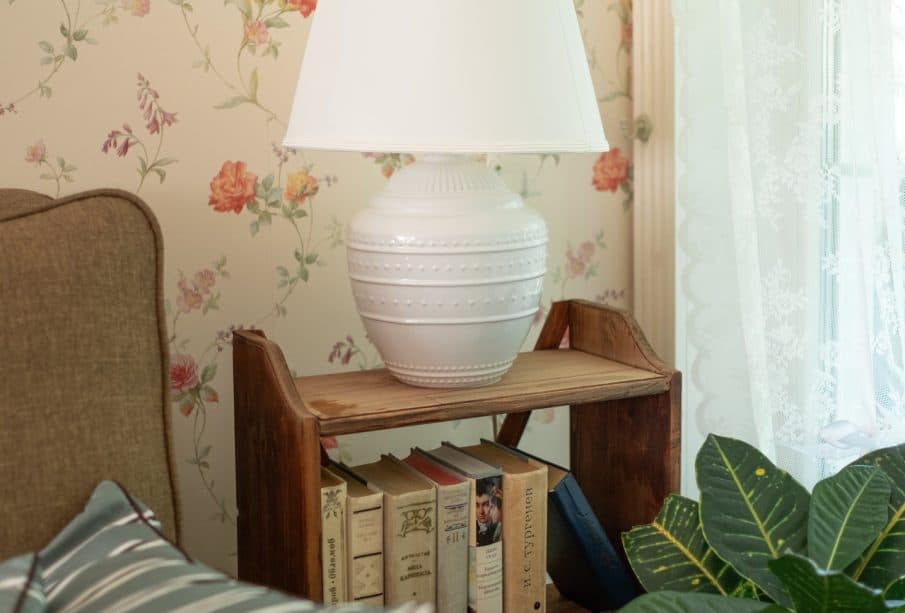 At its most basic, wallpaper is meant to beautify your home. There's nothing wrong with that, but if you take the time to consider how you want your home to look and feel before choosing the one, you can create an even more gorgeous space in your home. Follow these five tips for choosing the best pieces for your home, and you'll have the room of your dreams in no time.
Why are these Important for your House?
These can make your home feel complete. Whether you are looking for a pop of color or something more neutral, there is one for every person and room in your house. Here are five tips to help you choose the ideal wallpaper for your home:
Matching Wallpapers
It's important to find matching wallpapers throughout your home to create a cohesive look. Choose one color or find coordinating prints that have similar colors.
Durable
If you're looking for an easy way to freshen up your walls, opting for a paper-backed is an inexpensive alternative that will last a long time and give you different options in terms of patterns and colors.
Consider the Pattern & Texture
Wallpaper is all about pattern and texture so it's important to consider what type of pattern you want as well as the type of material that it will be made out of. You'll want to take into account any issues with pets or kids who may destroy some sections quicker than others when deciding on which textures are best for your home.
Coordinating Colors
Many people assume that if they don't match their wallpapers, then it doesn't matter because nobody sees them! However, we recommend choosing similar colors throughout your home so it feels cohesive no matter what room you're in. 
The Size of Your Room
Last but not least, size matters when considering how big or small it should be. The larger the room, the bigger you should go while smaller rooms require a smaller print size.
It's also important to consider your home and what you need from it. Even if you have dogs or kids, not all wallpapers will withstand damage as well so it's important to consider that as you plan out a new design!
How to Choose the Perfect Wallpaper for Your House?
The wallpaper in your house can really make a difference. So, it's important to find something that is going to work well with the style of your home and match the other details. For example, if you have a lot of wood furniture, you might want to pick up some patterned pieces that aren't too busy. On the other hand, if you have a lot of white furniture and decor, then it would be best for you to get a simple design that doesn't distract from the rest of the room. Here are five tips for choosing some great pieces for your home:
Choose something that reflects Your Style
You're going to want to choose something that matches the style of your home. So, before making any decisions about what type of design you want on your walls, consider what kind of look you're trying to create by having this paper on them.
Consider Your Furniture Color
If all the furniture in your house is black or has dark colors throughout it, then you should stay away from anything light or colorful. However, if all the furniture in your house is light colored and made out of lighter woods like pine or oak then think about getting an intricate pattern that will pop off the walls while adding interest to your space.
Match Your Patterns
After deciding on what color scheme will work best with your household, decide which patterns will also complement it!
Stick to Neutral Colors
If you don't want to commit to one particular theme but still want a consistent feeling in your home, stick with neutral tones. Beige and gray are two classic choices for those who don't know exactly what they're looking for or just want something clean and versatile.
Avoid Washing Out Your Walls
Choose darker tones over lighter ones if you have children since they may not take as much care when they play on the walls as they do elsewhere in the house.
In conclusion, to find the one that best suits you and your home, follow these five tips. The perfect one will serve as an invitation to come in and enjoy your space. You can find wallpapers in https://pixers.us/.
Main photo: Ron Lach/pexels.com