Roomswalk
>
Living room
>
Wall shelves in the living room – outdated decoration or modern addition?
Wall shelves in the living room – outdated decoration or modern addition?
You need about 4 minutes to read this article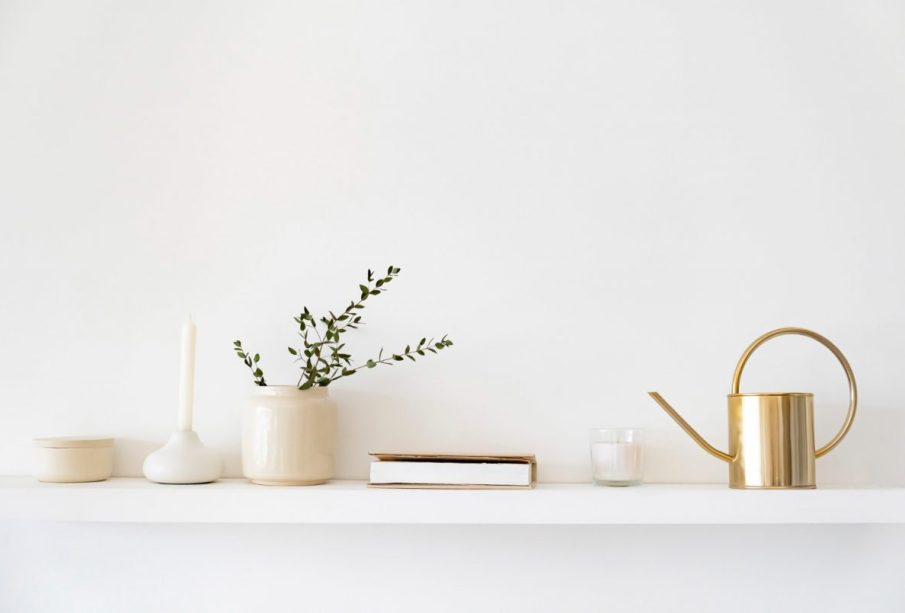 The living room is considered by many people to be the center of the house, its heart. That is why a lot of attention is paid to decorate it in a unique way – fashionable, modern and at the same time warm and personal.
Wall shelves have always accompanied us in such rooms – often as a place for storage or as a way to display decorative trinkets.
Wall shelves in the living room: hit or miss?
For several years there has been a strong emphasis on making our living space stylish and in line with current trends. Many people blindly follow the patterns imposed on us mainly by social media and celebrities. Proof of this is the great popularity of interior design programs, where you can observe the phenomenal metamorphosis of apartments and homes. The result is a boom in adapting their own four corners to the canons of current fashion
Most apartments after renovation refers to one of the popular styles: loft, Scandinavian, glamour, etc. Less and less of us in them – what matters most is to be "up to date". Whether a given interior is trendy is mostly determined by accessories, among which we can find, for example, wall shelves
This accessory has always had its place in living rooms, but depending on when a given interior was decorated, it looks different and has a different use. Wall shelves are undoubtedly a hit of any metamorphosis of the interior, provided that they are properly selected and developed. We should not give up on them – thanks to the personal trinkets that they display, the interior gains a personal character.
Which shelves for the living room?
In home furnishing stores or on the Internet you will find a multitude of different types of shelves and shelves that can be matched to different types of interiors. What's more, you can try to make such shelves yourself, provided that we have some specific concept about their appearance and use.
Shelves in the living room and the style of the interior
The choice of wall shelves for the living room should depend on what style it is in. Because it is difficult to incorporate solid wooden shelves into a room with light, pastel colors and white furniture. Similarly, mirror shelves referring to the glamour style will not look good in the industrial interior. Let's try to make all the elements in a given room harmonize with each other, creating a coherent whole.
Shelves to the living room should be a rather discreet addition, which by its presence will not dominate the interior. Therefore, if we want to place them on the wall, it is rather not to expose a multi-volume encyclopedia, but rather single elements, the sight of which gives us pleasure, and at the same time they are easy to keep clean
Wall shelves are also a good way to display our collection of flowers, which no home should be without. Plants not only enliven the interior but also have a positive influence on our mood
How to mount shelves on the wall?
To enjoy the use of wall shelves in the living room, it is important not only their appearance, but also the right way to mount them, which will be both aesthetic and stable. Most people decide to hang the shelves on appropriate hooks drilled into the wall. This is an invasive, but safe way to place wall decorations, which additionally allows us to load the shelf even quite massive trinkets.
As a support for the shelves in the industrial interior, appropriate angles will also work well. This is an interesting solution, which adds character to the decoration, especially if we decide on those of black color. In addition, such fixing the shelves gives them a stable support, so that we can also place on them slightly heavier objects, such as flower pots.
Shelf on the wall in the living room: pros and cons?
As every decorative element, the wall shelf in the living room has its staunch supporters and opponents. For some, it will be a wonderful complement to the decoration of the room, which makes the walls are not so huge expanses of color without any additions. For others, shelves are a kitschy accessory whose only function is to collect dust. Deciding which group you belong to is entirely up to you.