Roomswalk
>
Bedroom
>
How to decorate your apartment in boho style?
How to decorate your apartment in boho style?
You need about 4 minutes to read this article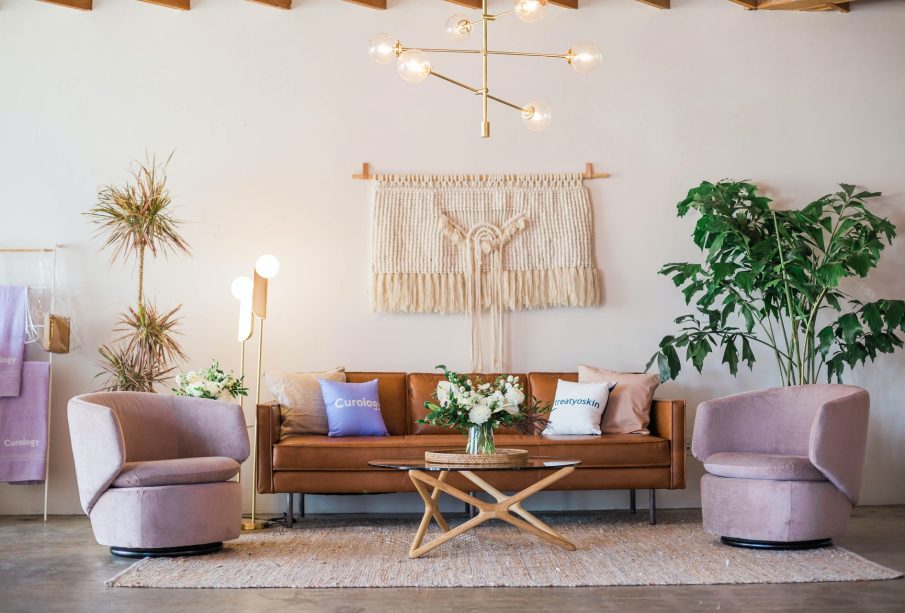 Boho style is popular for several years now. We can observe this trend not only in clothing, but also in interiors. Do you dream about living in such a style? We suggest how to introduce boho style into the apartment.
Main features of boho style
A very big advantage of this style is that we can freely combine patterns and colors that at first glance do not seem to be consistent. This is a modern style, although it draws from different cultures and has many references to hippie motifs. Boho style does not have rigid rules, but it is worth knowing what motifs are predominant in interiors arranged in this style.
Expressive colors
Colors in interiors arranged in boho style should be natural and vivid. You don't have to be afraid of experimenting here and you can boldly reach for unobvious color combinations. The most popular colors here are various shades of white and green, beige, yellow or red. Pastel colors, such as mint or light pink, are also ideal here.
Boho materials
Boho interiors are based on natural materials such as wood, wicker or linen. Wooden furniture or a wicker rocking chair will fit perfectly here. To visually warm up the interior, it is worth reaching for pillows or blankets made of fluffy material.
Walls and floors
Here it is worth choosing a combination of more expressive materials with a bit more calm pattern. For example, an interesting solution will be a boho wallpaper with a floral motif combined with a wooden floor or one-coloured tiles. Such can be found at https://www.cer-land.pl/Equipe-c175.
However, if we prefer walls in subdued colors, the best solution will be putting an interesting pattern on the floor. This is where floor tiles with an original motif will come in handy. There are such tiles available on https://www.cer-land.pl/Absolut-Keramika-c2626.
On https://www.cer-land.pl/ you can find a lot of inspiration for the look of the floor. Tiles are a good solution not only from a visual point of view. They are durable and easy to keep clean, which is why many people choose them.
Boho furniture
Thanks to its versatility, in boho style we can bet on the most unobvious solutions. It may be interesting to combine it with other styles, such as industrial or Scandinavian. Thanks to this we can get very interesting, original arrangements. In boho interiors it is worth bet on furniture with a light form, for example sofa on wooden legs or wicker pouffes.
In boho arrangements, furniture made of wood will work best. The more natural it is, the better the effect will be. Therefore, it is worth betting on wood with visible rings or knots. When it comes to furniture handles or legs, it is best if they are brass or copper.
Decorations and Ornaments
In this style, you do not have to think about whether the number of ornaments and trinkets will be too high. Ideally, travel souvenirs, such as hand-decorated figurines or photos, will work here. Also go for patterned rugs, rugs with fringes and embroidered bedspreads. Ethnic and folk patterns work best.
Boho style is also associated with handicrafts and therefore, macramé cannot be missing. You can hang it on the wall or in the window. This is the perfect decoration to the living room or bedroom in boho style.
To emphasize the cozy, natural character of the interior, there must be flowers in them. Here, too, you do not have to think about their quantity. If we want to have a lot of plants, boho style is an ideal basis. Massive pots with palm trees or bonsai trees will perfectly complete the whole arrangement.
Main photo: Curology/unsplash.com