Roomswalk
>
Living room
>
Furniture for living room in modern style – which to choose?
Furniture for living room in modern style – which to choose?
You need about 4 minutes to read this article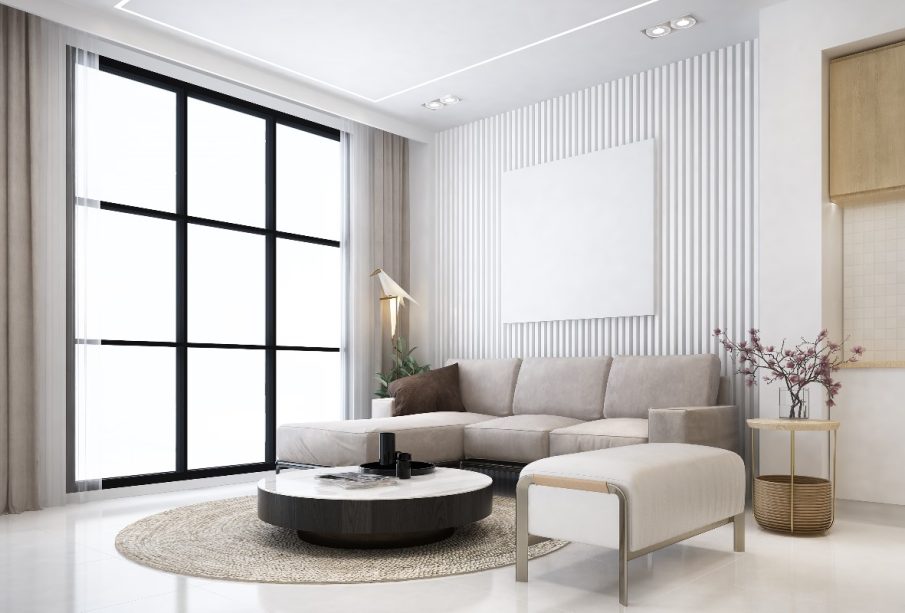 Are you decorating the living room in your home and wondering what furniture to put in it? Do you want the interior to be modern and tasteful? We are already hurrying with an answer, how to achieve such an effect.
Modern style is distinguished by simplicity, minimalism and functionality. It is important that you do not overdo with unnecessary decorations and expressive colors. This aesthetics is primarily subdued colors such as white, black, gray and beige. An equally important fact that you need to keep in mind is the purpose of the room you are decorating
The living room is the most important room in the entire apartment. It is where you receive guests, celebrate important events, relax with a good movie or book, and sometimes even work. There is no other place in the house that is so multitasking. You've already chosen how you're going to furnish and equip this special place. Half the work is behind you. But there's still the problem of how to exercise restraint in selecting things and which specific pieces of furniture to choose? See how to deal with it.
What furniture will work best in a modern living room?
Wooden furniture
Regardless of the dominant colors, wooden furniture will warm up the interior and add charm to it. Thanks to them modern living room will gain elegance. In favor of this type of equipment is also the fact that it is durable and will enjoy for many years. This is definitely a choice for people who like apartments with a soul
High-gloss furniture
This is a trend that returns every few years. It perfectly reflects light and makes colors seem more intense. It will introduce elegance, tastefulness and unconventionality to a modern living room. Unfortunately, they have one disadvantage. They are difficult to keep clean. On this type of fronts all sorts of handprints are strongly marked. Therefore, think about them if there are also children or pets in your premises. The combination of black and white in this edition has become cult. You can use this type of furniture in rooms with a small area, because they optically enlarge the space.
Furniture made of metal
For several seasons, decorators like to incorporate metal details into designs. However, for some time they go a step further and choose slightly larger elements made of this material. Nowadays, entire pieces of furniture manufactured from metal are available. Polished stainless steel will make your living room appear sophisticated and artful. If modernity for you means going beyond the scheme and using unobvious solutions, then consider this option.
Furniture made of stone
This kind of furniture is not commonly used. That is why none of your guests will pass by them indifferently. A marble or granite table in the room will be a striking element that focuses attention. If you decide on this type of furniture, then you no longer need pictures on the walls, or fancy textiles or other decorations
Glass furniture
Glass is a timeless material. Such furniture will never go out of fashion. They look elegant and modern, so it is worth getting interested in them. Remember that you do not have to decide on a transparent glass, you can choose a matte variety. Tempered glass used nowadays is safe, easy to keep clean and light
Do you combine a modern living room with a kitchen?
At the time when the kitchen decor is consistent, there is nothing wrong with combining these two rooms. Such integration will give the impression of more space. In addition, if the passion of the household members is cooking, and in the kitchen they spend a lot of free time, then making these two rooms a common space, will allow you to prepare meals and spend time with your family at the same time. Try to separate the dining and lounge area with modern furniture in the living room. The only disadvantage of such a solution is that you always have to maintain order on the kitchen counter, since it will be in the sight of guests.