Roomswalk
>
Living room
>
4 living room colors for dark furniture – inspiration
4 living room colors for dark furniture – inspiration
You need about 3 minutes to read this article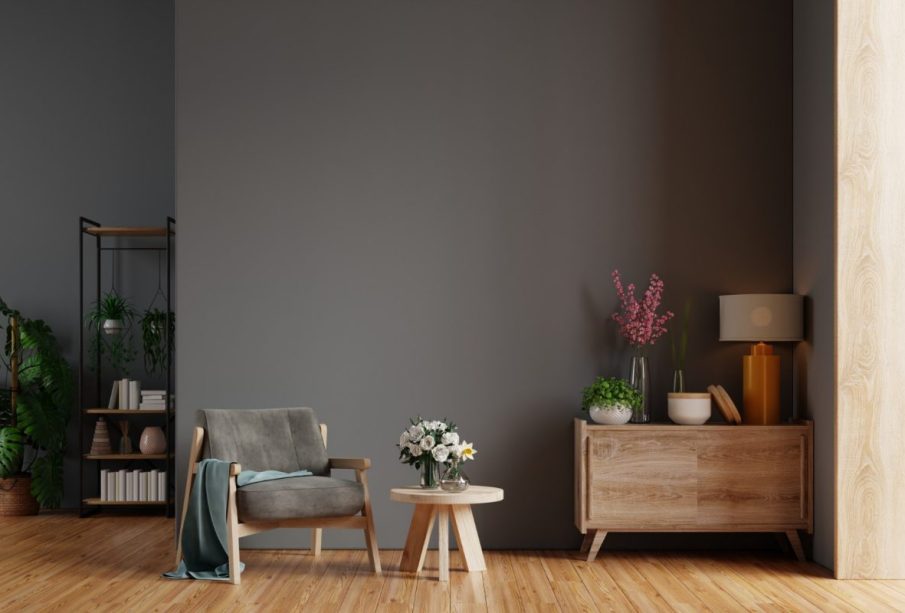 Do you have dark furniture and want to freshen up your interior a bit? Opt for painting the walls, which will bring a quick effect. What wall color to choose for dark furniture? We are checking.
Wall colors for dark furniture – this is what you should know
At the beginning it is worth to determine what style of furniture you have. Does it resemble more modern forms or maybe classic ones? This will also help you in choosing colors for dark furniture. Also check the shade of the floor. You do not have to replace it with a new one, just bet on its renewal.
Dark furniture and floor in combination with strong accents on the walls may slightly overwhelm the interior. Unless this is what you care about the most – a bit of loft in a small interior. However, it will be safer if you have bigger space at your disposal or elements, which will optically enlarge it, e.g. mirrors, glossy fronts.
It is also worth taking into account that dark furniture with light walls will be exposed, and with browns or graphite, they will blend into the whole.
Earthy colors for dark furniture
Brown or black furniture is a good base to create a room with a reference to natural colors. Among them there is ecru and beige, and even colors falling into the pastel pink. Dark furniture will reflect perfectly, and natural shades will emphasize wood or brown fronts more nicely.
A wall in the color of milk coffee or ivory will also work well with dark furniture. These are similar colors, but in different shades, so you will gain visual coherence.
Dark furniture and gray color – not only loft!
If you have massive furniture, match it with a gray wall. It can be either painted with such paint, or varied with architectural concrete. To gain the effect of visual lightness, in the arrangement use only one main wall in such a shade, and paint the rest white.
The effect of elegant interior will be obtained, when you use for example accessories in the shade of gold and handles to cabinets, which will emphasize the character of the entire interior.
What color for dark furniture? Navy blue!
Still wondering what wall color will suit dark furniture? Choose navy blue. However, remember that dark shades work only in bigger rooms or they need to be broken with green plants or cosy accessories.
Bottle green – last season's hit
Recently there has been a fashion for bottle green in interiors. It goes well with dark, brown furniture. See our inspirations.