Roomswalk
>
Kitchen and dining room
>
Which kitchen countertop to choose?
Which kitchen countertop to choose?
You need about 4 minutes to read this article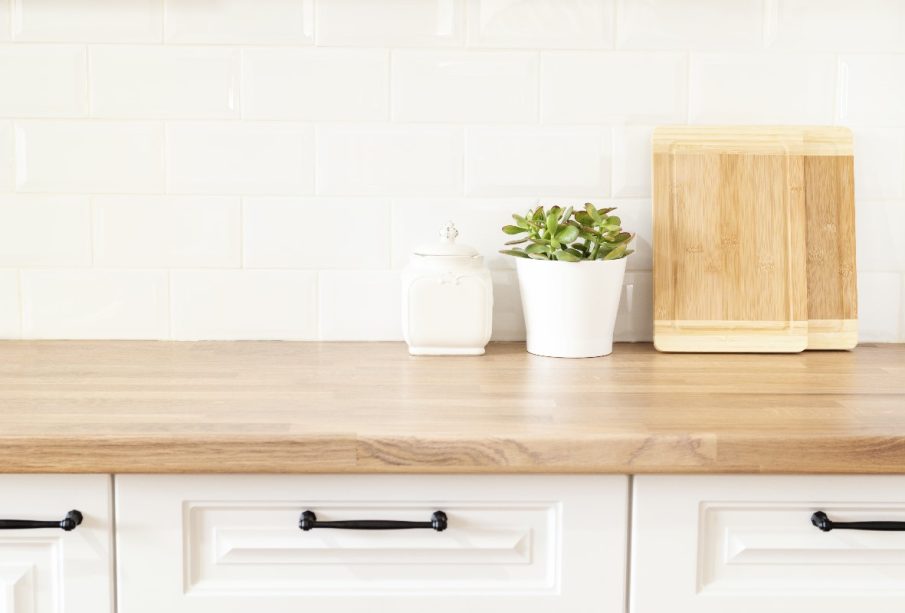 Are you renovating or decorating your kitchen? Many important decisions are already behind you. Only a few elements remain to be chosen, including the worktop? We will help you cope with this problem. See below 5 types of countertops and their brief characteristics. This will help you choose the best model for your apartment.
There are various kitchen countertops available on the market. They must be durable, resistant to moisture, heat, chemicals and damage. In addition, they should be aesthetic, after all, it gives the interior character. Very popular are those made of wood. However, it is worth going crazy and bet on the stone or glass, which will introduce some originality to the kitchen, the heart of the house.
Types of kitchen worktops
Stone countertops
Marble is phenomenal, at the same time soft and absorbs all liquids. If you want to bet on stone, choose granite. It is durable and resistant to any scratches. Even after many years, there are no signs of use. Unfortunately, its minus is the price, it is quite an expensive pleasure, but it will be a perfect solution for glamour and art déco interiors.
Ceramic countertops
In this case you can let your imagination run wild. All thanks to the large assortment of ceramic tiles. In this method, they are glued on a waterproof chipboard. They are resistant to damage and moisture. Their downside is the joints. They encourage the accumulation of dirt and can be difficult to keep clean. Ceramic kitchen counter tops will work well in rustic and vintage type kitchens.
Wooden countertops
They can be made of domestic wood, such as pine or oak, but can also be made of exotic woods such as bamboo and Asian acacia. The price largely depends on the species of wood. Their disadvantage is that they require impregnation with a food approved agent. Once every few years you also need to refresh the surface by sanding it with fine sandpaper. It is a natural material, so it is characterized by low resistance to heat and scratches. You can find many colors and designs of kitchen countertops in the market. It is suitable for Scandinavian and classic style interiors.
Metal countertops
Metal kitchen counter tops can be found in acid resistant steel or aluminum variants. Easy to keep clean. Incredibly resistant to high temperatures and spills, but very easy to scratch or deform. This is a solution for industrial and modern interiors
Glass table tops
These are probably the most rare specimens. Certainly thanks to this they will give your kitchen uniqueness. Processing and tempering results in resistance to high temperatures and scratches. It is also important that glass is a material that does not absorb water or odors. Their disadvantage is also the price. This is probably the only negative
What dimensions should a kitchen countertop have?
A standard kitchen countertop should be 60 cm deep. Most manufacturers adhere to this standard. The thickness is usually from 2.8 to 4 cm. As a rule, it is installed at a height of 89 to 91 cm. These are standard dimensions, but if, for example, all the users of the kitchen are taller than the average person, then you can afford a custom-made design, after which the cabinets and countertop are located a little higher, so that it is convenient to prepare meals.
How and with what to care for the kitchen countertop?
All liquids and other dirt should be cleaned up immediately after spilling. This will prevent stains and streaks from forming. For everyday use, a damp cloth or mild liquid cleaner will suffice. They will remove most fresh dirt. For bigger dirt, use agents dedicated to a particular type of material. Proper care will allow you to enjoy your dreamed and carefully selected countertop for many years.