Roomswalk
>
Children's room
>
Preschooler's room – how to decorate it?
Preschooler's room – how to decorate it?
You need about 4 minutes to read this article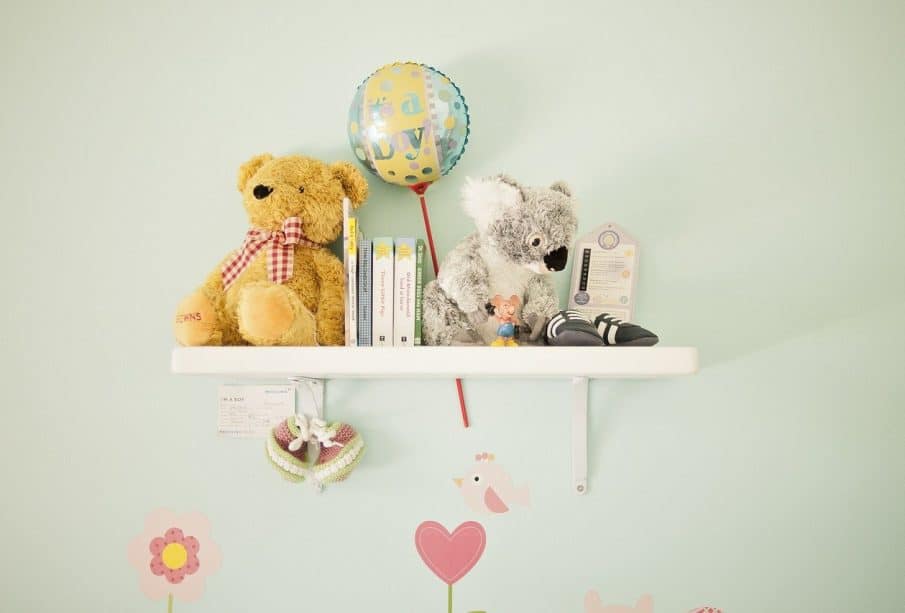 Every parent knows that as the child grows, his room must change. Therefore, if your little one is already a proud preschooler, you need to adapt the room to his needs. How to decorate it?
Preschooler's room – walls and floor
Are you facing a renovation of your preschooler's room? We'd be happy to give you some proven tips. First, let's talk about finishing the walls. We strongly recommend painting them with hypoallergenic paint that is washable. This is a very practical solution, since preschoolers often express themselves artistically not only on cards, but also on the walls.
What wall color in the room of a preschooler? Of course, one that will appeal to the little tenant. However, it is worth keeping your hand on the pulse and, for example, for the walls in a room with a window on the north side, it is better not to choose dark colors, as they will strongly darken the entire room and it may be necessary to turn on the light even during the day.
Wondering if it's a good idea to lay a carpet in a preschooler's room? In our opinion, no, as it will be very difficult to keep it clean (oh, those spilling juices and pieces of juicy watermelon falling on the floor). Definitely a better idea is the option: panels + a small rug. You can easily keep the panels clean, and a small rug is useful for sitting on the floor while playing.
Furniture for a preschooler's room
First of all, remember to choose the height of the furniture according to the height of the child. In the case of a preschooler, it is best to bet on a bed with a length of at least 160 cm. The room should include a closet (or chest of drawers) for clothes, which the child can use freely. A preschooler likes to have a choice, so choosing his closet on his own will be a lot of fun. Also remember to hang shelves on the wall for books and small toys – the child must be able to reach them freely. It's also a good idea to use a box system – toys are collected in boxes, which are placed, for example, on a bookcase.
The preschooler likes to give vent to his artistic inclinations, so it is good to designate a place for him to create. Set up a table or a small desk with a chair in the room, put containers with various writing and painting utensils, glitter, cards, colored paper, glue, etc. on it. Such a decorated corner encourages play, or rather, learning through play.
How to decorate a preschooler's room?
The interests of preschoolers change quite quickly. Therefore, it is worth decorating the room in a neutral way and giving it character with accessories. If the walls in your kid's room are painted in a uniform color, then you have a lot of room for improvement. We recommend focusing on them when decorating. A great idea are wall stickers, which are available in many designs, and are relatively inexpensive. If now your child is a fan of "Dog Patrol" and you decide on stickers with brave doggies, then replacing them, for example, in a year's time, when the child has already grown up a bit from this fairy tale, will be neither strongly troublesome nor expensive.
It is also a super idea to decorate the walls with frames, in which we will place the works of the preschooler – such a procedure is an additional stimulus for the child to develop artistic skills.
In addition to decorating the walls, it is also worth choosing colorful textiles – pillows and curtains with children's patterns will add charm.
main photo: pixabay.com/KathrinPie