Roomswalk
>
Children's room
>
Decorations for the teen room – which ones to choose for a teenager?
Decorations for the teen room – which ones to choose for a teenager?
You need about 4 minutes to read this article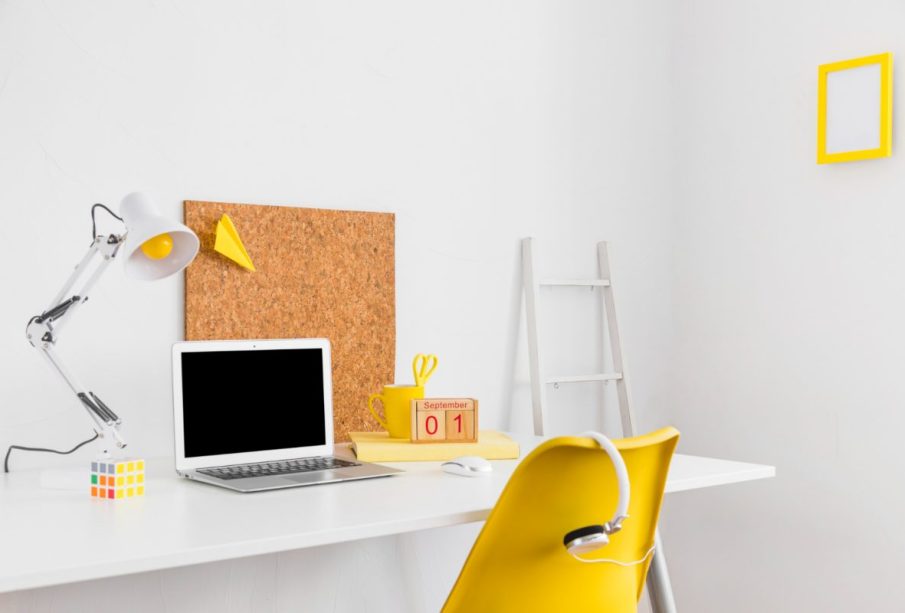 Being a teenager is not easy. The room is a place where you can feel at ease, so important are, among others, the decorations for the teenager's room. What accessories should you bet on?
Decorations for a teenager's room – will the trendy things suit every teenager?
You have a son or daughter in their teens and you are wondering what kind of decorations for the teenagers' room will appeal to them? This, of course, depends on the interests and character of the young person. The decor of a teenager's room should convey who he or she is so that he or she feels as comfortable as possible in the room where he or she spends a lot of time.
Room furnishing and its arrangement should, above all, be adjusted to the age, and especially to the stage of life at which our adolescent child is currently living. Probably teenagers will not be enthusiastic about pasting doors or walls with characters from fairy tales, at this stage of their life they probably prefer to hang a poster oftheir favorite band or movie on the door or a corkboard on the wall.
Decorations for the youth room – what will appeal to girls?
The choice of decorations for the youth room is also a question of what our teenage daughter is interested in. We think that it is worth taking into account the fact that teenage girls need more space and gadgets to, for example, store clothes or cosmetics
>> See also: What kind of flooring to choose for the children's room?
Teenage years – this is the time when girls begin to experiment with makeup, so a cool option will be to buy a dressing table with a mirror for the teenager's room
But do not forget that the arrangement of the room in the spirit of girl power is to reflect the interests and personality of its owner, not the visions of parents. So let your daughter choose the decorations for the room herself. In the bedroom of a teenager there will certainly be space for various types of posters or graphics
Today, in addition to movie posters, posters with inscriptions are also fashionable, with which most teenagers identify and take them as their mottos. Maybe your child is a fan of photography? Then you can buy her photo stands or displays for her room.
What would a teenage boy like to have in his room?
A teenage boy may not necessarily be enthusiastic about all the changes his parents want to make to his room. He may change his mind, however, if you offer him a trendy decoration, for example in the form of a wall graphic relating to his passion. The motif depends on the teenager's hobby – it may refer for example to motorization, fascination with mountain trips or dancing or sport activities
An interesting and extremely inspiring decoration for the teenager's room is also a scratch map. When you hang it on the wall, after each trip your son will be able to tick off on the map the city or the country he visited. An alternative version of such wall decoration are also variants of scratch posters, for example with a list of cult movies to watch or places worth seeing.
Arranging a teenager's room
Before we start choosing accessories for the youth room, we must remember that the arrangement itself is important, which, in addition to equipment and accessories, also consists of wall colors. In girls' rooms look nice pastel colors on the walls: beige, pink, it's about more subdued colors
On the other hand, for boys you can bet on a wall mural and darker colors. Admittedly, this is not a rule, but a standard scheme, according to which many youth rooms are arranged. Teenagers are also fans of all kinds of gadgets, so a cool addition will be for example a garland with large led bulbs or currently very popular cotton balls lamps in various versions
Flower pots can also serve as decorations in the youth room. However, it is important that their form was non-standard – in online stores you can find interesting and unusual shapes of flower pots.