Roomswalk
>
Bedroom
>
How to arrange a dressing room in a small room?
How to arrange a dressing room in a small room?
You need about 3 minutes to read this article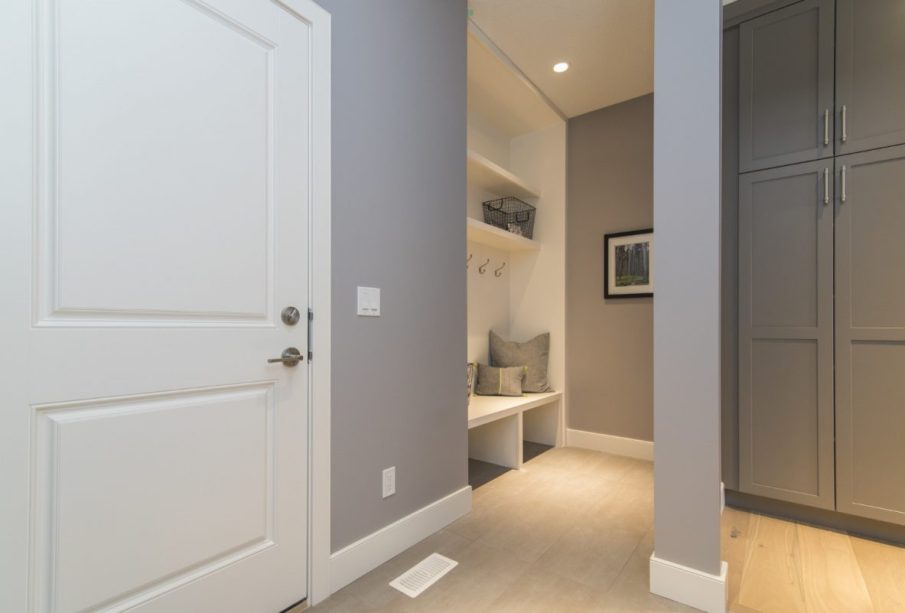 Even in the smallest space you can create a dressing room. All you have to do is make smart use of it and invest in the right furnishings. We've put together a few closet ideas to help make organising your closet so much easier.
Know your needs
Before you get carried away with glamorous closet ideas, carefully assess your storage needs and preferences. Do you prefer to hang or fold most of your clothes? How many rods, drawers and shelves do you need? Consider storing shoes, purses, underwear and accessories, as these smaller items are often the most difficult to store neatly.
Shelves instead of drawers for sweaters and jeans are a good closet idea, using dividers and designated spaces to keep clothes neatly stacked. Hanging space is a must, but make sure you have a large enough area for longer clothes as well as shorter ones. Double your clothing storage space by using shorter hangings if you only want to hang pants or skirts
Enlarge the space
If you fill a small space with storage space, you need to prevent it from looking cramped and confined. Closets that reach all the way to the ceiling maximize space, but make the room appear smaller. You can counteract this with mirrored closet doors or furniture in light-enhancing colors and high-gloss finishes.
Custom-made or free-standing furniture?
Customized or freestanding closet furniture? Fitted options are more expensive than ready-made closets, but they have the advantage of being fully customizable to your space and can increase storage capacity by an average of 30 percent, freeing up more floor space.
When it comes to choosing closet storage furniture, have a combination of different types on hand, but keep in mind that drawers cost more than shelves or hangers. If you are on a tight budget, use shelves and storage boxes instead of drawers
Screen
This is a great way to create a walk-in closet, even if you don't have the space. Hiding the closet behind a curtain keeps it separate from the rest of the bedroom, and also protects the space from the clutter inside the closet.
Even if you don't have an obvious place for a closet, you can take a closet idea and create an unusual arrangement by using a closet (or floor-to-ceiling storage system) as a partition. This will work if you want to use part of your bedroom also as a home office, for example.
Other options
Mount a clothes rail on the wall for more hanging space and leave room underneath to store all the little things – shoes, suitcases and the like. Plus, a clothes rack is also really inexpensive, so it's great if you want to create a closet on a tight budget.
Since you don't need a whole closet of sandals and summer dresses in the middle of winter, change your closet every few months to keep it organized and filled with the clothes you plan to wear. Put those out-of-season items in boxes under your bed or in the attic and label them so you know what you need to take with the change of seasons.
Lighting
Lighting is key to closet design – thinking carefully about your lighting scheme will help you make the most of your space. Where possible, try to position your dressing table in front of a natural light source. If you don't have that option, make sure you add some spotlighting, even if the room is small. Aim for at least five light sources, not only for practicality and visibility, but also to create ambiance and spot accents.