Roomswalk
>
Advertisement
>
Accessories that make a difference in bedroom decor
Accessories that make a difference in bedroom decor
You need about 3 minutes to read this article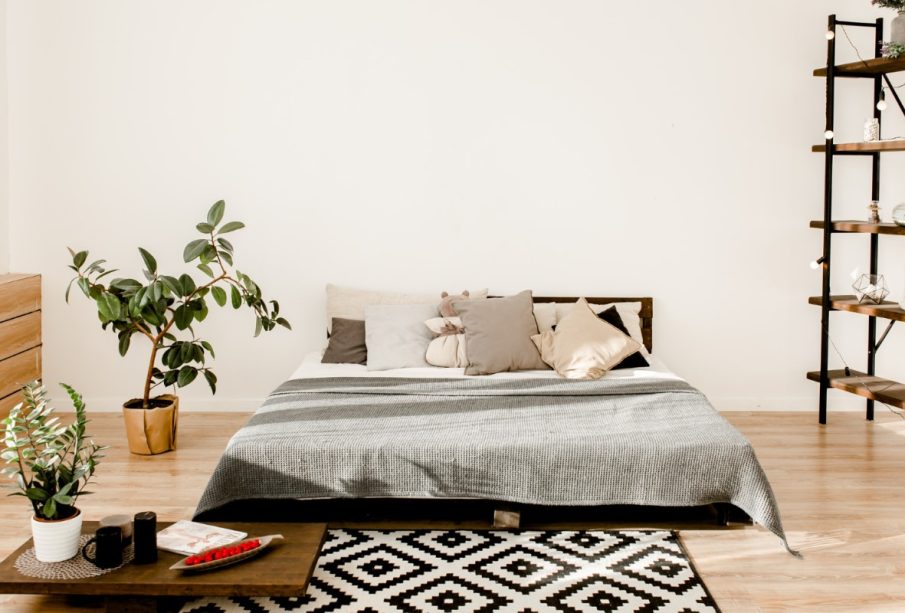 There are more than a few ways to personalize your space. You can try a combination of the following ideas to find the right mix to make your home unique.
Decorative Mirrors
Mirrors can be used to visually enhance a space or create the illusion of more space. Consider placing them in tight spaces such as bathrooms, bedrooms or hallways. The reflection of a mirror can give the impression of more space, which in turn will translate into overall ambiance and comfort.
Mirrors can be incorporated with other artwork and used as home decor. A great example is a series of round mirrors of various sizes, cleverly placed on a section of wall. This is especially effective in spaces like a hallway where a mirror is not essential, but can be used to create visual depth.
Clocks
A clock is a functional piece of art, and there are many different styles that can fit into your bedroom. You can choose a traditional clock, such as one made of cherry wood, or a minimalist, elegant dial with subtle time markers. Consider some unusual classics, such as the popular cat clock with its eyes and tail to keep track of the passing seconds, or the cuckoo clock, which comes in a wide range of designs and patterns with the bird singing its hourly song. The market offers a wide variety of this product,,, such as a weather clock that also displays a mechanical weather animation with pictures and labels of clouds, rain and sun
Functional objects
One of the greatest ways to make a space cozy and welcoming is to use utilitarian objects as part of the decor. Consider draping a blanket like a tapestry or using pillowcases to represent different styles. The great thing about this is that not only can you use blankets, pillows, or other items like curtains when you want, but it'salso incredibly easy to swap out these items for other items, changing up the arrangement while still saving money.
Images
Although wall art is a classic method of decorating a room, there are many ways to give your space a unique feel with such items. You can choose something traditional, such as a museum replica, or more postmodern with angles, textures, and artwork that transcends the canvas or medium. Your choice of art depends more on what you like, not on how you think it will look or whether it will appeal to others. You can continue the theme throughout the room or use it as an accent piece to stand out from the rest.
Consider something unconventional to make your decor truly your own. You can choose a few pieces from the collection and spread them out on the wall or consider something mixed to create an unusual, eye-catching arrangement. With wall graphics, the only limits are your imagination and your budget, so if you have any artistic inclinations, consider using those skills to create something completely unique for your space.
Nature
This may not be a style for everyone, but something to consider if you love being outdoors is bringing elements of nature into your home. You can start with easy finds and plants. You will create amazing decor using even dry branches.
Other ideas you may want to try out depend on your overall tastes. You may also be interested in rocks and minerals – which can be found outdoors or purchased. A collection of rocks or gems in a vase can make an eclectic statement and go perfectly with any vessel you choose.