Roomswalk
>
Other
>
Is it worth buying an air humidifier?
Is it worth buying an air humidifier?
You need about 3 minutes to read this article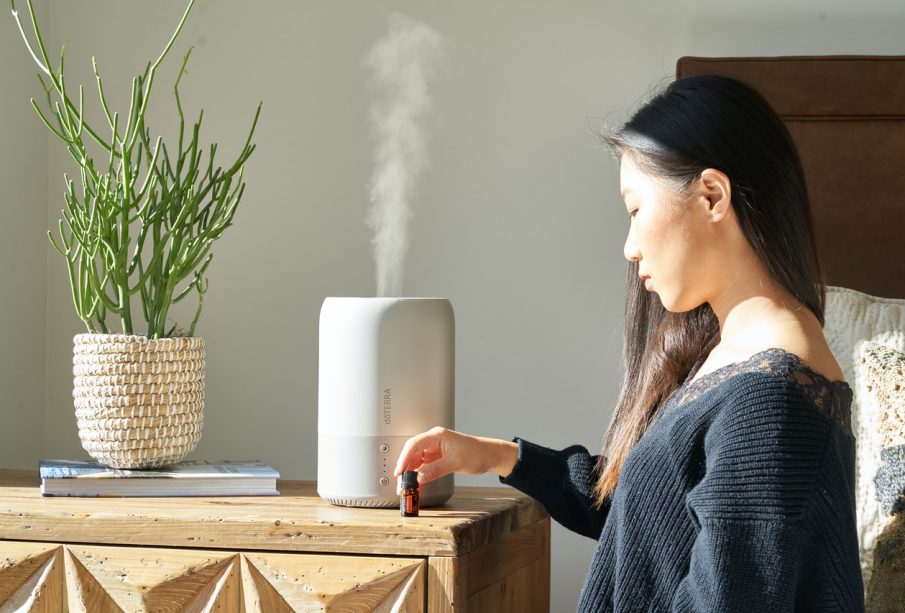 Dry air has many negative effects. Not only does it reduce the well-being of people and pets, but it can also cause natural wood products, instruments and leather upholstered furniture to deteriorate faster. Read what are the causes of dry air in the home and how to deal with it
Dry air in the home – causes
Most often, dry air is created during the heating season when the temperature outside is low. Heating reduces indoor humidity, which contributes to dry air. Its quality is also affected by smog and other pollutants, which are more noticeable during the autumn and winter, as well as the tendency to ventilate rooms less frequently.
Health effects of dry air
Dry air can lead to irritation of the respiratory tract, therefore it is worth taking care that air humidity in the apartment does not drop below 40%. Often the symptoms of dry air are similar to those of a cold, such as cough, runny nose or scratchy throat. Asthmatics and allergy suffer especially from them. Symptoms of dry air can also affect the condition of the skin, eyes and quality of sleep. First of all, poor air quality can lead to watery and irritated eyes, cause allergic reactions, as well as dry skin and problems such as psoriasis and atopic dermatitis. Dry air in the bedroom also contributes to poor sleep quality, as well as the appearance of frequent headaches.
How does an air humidifier work?
An air humidifier is a device that generates water vapor, which then diffuses through the room. There are many models of humidifiers on the market, but the most popular types include steam, ultrasonic and evaporative. The most common choice is the ultrasonic humidifier, which uses ultrasonic waves to "break" water molecules, thus producing a cool mist. If you choose an ultrasonic model with an aromatherapy function, you can apply essential oils, thanks to which the mist coming out of the device will have a pleasant and relaxing scent. You can find a wide range of humidifiers on https://www.sternhoff.pl
What to consider when choosing a humidifier?
When purchasing a humidifier, choose a safe device from a reliable store. If you have small children in your home, it's best to steer clear of a steam humidifier, where there is a possibility of scalding. Steam humidifiers are usually the cheapest and most accessible, but the steam condensing on walls and furniture can damage them. Ultrasonic models, on the other hand, may not be the best choice if you own pets.
When making a purchase, it's worth taking into account parameters such as power consumption, the need to buy humidifying filters, price, noise of the device, humidifying efficiency, hygiene level and the area the humidifier covers. It is worth investing in a model that will have an adjustable humidification level and at the same time will work quietly, so it will not disturb your sleep. On the market there are also devices that combine air purification and humidification, contributing to improving the microclimate in the room, and thus the well-being and immunity of household members.
Main photo: doTERRA International, LLC/pexels.com