Roomswalk
>
Living room
>
Green wall in the living room – bet on nature!
Green wall in the living room – bet on nature!
You need about 4 minutes to read this article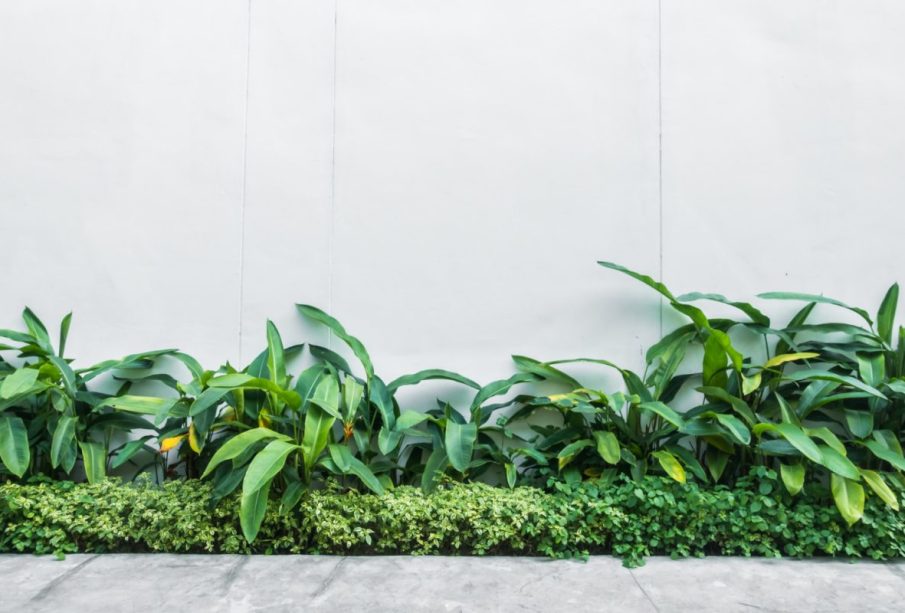 Nature – this is what we should bet on in interior design. A green wall in a living room is a great idea to give lightness to the room. We suggest how to arrange it.
It is said that green is the color of hope. The color calms and allows you to calm down. So the perfect solution seems to be arranging a green wall in the living room. And we do not necessarily mean to paint it with a shade of green, that would be too simple, but also not very impressive. Interesting arrangement proposals are, for example, an elegant wall composition of climbing plants – a remarkable idea for a vertical garden at home!
Man and nature are one. A green wall in the room is a great idea
Since the dawn of time, man seeks contact with nature. In today's heavily modernistic times, especially in cities, where green areas are allocated for more construction projects, we long for nature even more. That is why more and more city parks are created, but also we begin to arrange planted verandas, terraces, balconies in our own four corners, we crave a lot of greenery
We can also introduce a bit of nature in the heart of our home or apartment, that is, in the living room, and a great starting point for this will be a green wall.
How to make such a green wall of plants, so that it is not only easy to care for, but simply beautiful?
Thegreen wall in the room does not have to be monothematic – it can have many shades. This spring-summer season, mint hues, a slightly more subdued pistachio and invigorating grass are trendy. In modern living room arrangements, green is usually the decoration of one of the walls, and the rest are kept in light colors.
It is worth knowing that any shade of green will go well with white, but also with the currently very fashionable grays. How to arrange a living room with a green wall in the main role?
An idea that will pass the exam for an "A" in interior design will be a coherent stylization maintained in natural colors.
It is worth knowing that green harmonizes well with a wooden plank floor or design accessories made of natural (wooden) materials. On the background of a green wall bright furniture will look best, because it will optically bring out its depth.
Green wall made of moss? It is an excellent idea!
We liked very much the green wall
made of moss and stabilized plants, which goes well with grays in the living room. Stabilized moss is described by many interior designers in a very poetic way: "dignified like a royal scepter" – This is how it is often referred to in the interior design industry. Many people will ask what exactly such moss is, and where did it get this name?
Well, it is authentic forest moss that has been cleaned and prepared for use in interiors. Stabilizing itself is the process of replacing water with a mixture of glycerin and other natural preservatives. You can also stabilize other plants that you want to use for wall arrangements in your living room.
iframe src="https://assets.pinterest.com/ext/embed.html?id=797348309012019219″ height="362″ width="345″ frameborder="0″ scrolling="no" &gt
Such sponge moss looks very impressive on the living room wall. It gives us the impression that our wall is "alive", we feel as if we are constantly communing with nature itself. The living room is also a home room, where we receive guests, so it should be uniquely arranged. Such a green wall of moss will work great in bright interiors, because it will be a strong accent, but also will not overwhelm, if we put on other green accessories, especially flowers.
Furniture in gray tones (sofa, armchairs) and a wooden table will look more impressive with a green wall. Do not be afraid to bet on nature in your living room, such an arrangement will allow us to relax after a hard day.