Roomswalk
>
Kitchen and dining room
>
What equipment to choose for the kitchen? Must have
What equipment to choose for the kitchen? Must have
You need about 4 minutes to read this article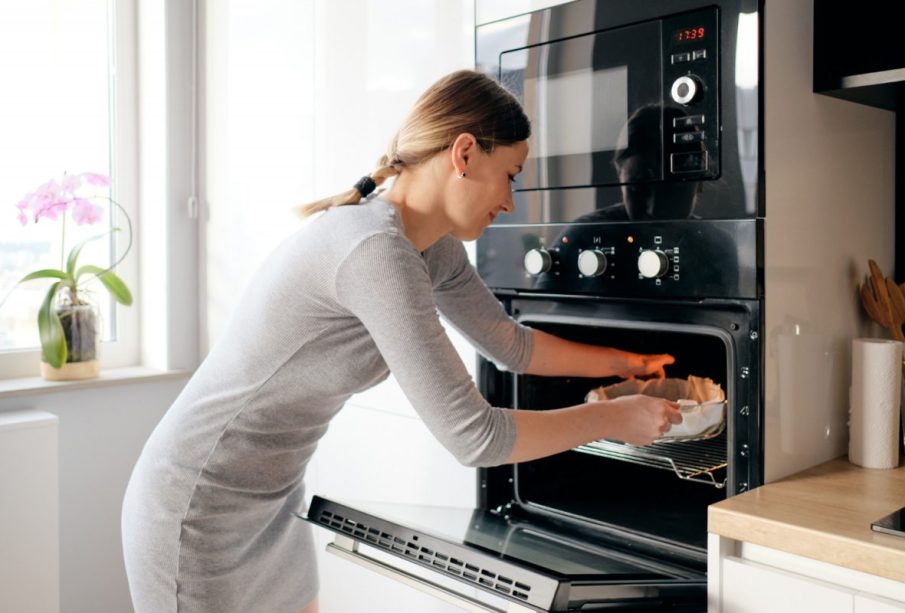 The kitchen is an important place in every apartment or house. This is where we start our day with morning coffee, this is where we end our evening conversations. Therefore, kitchen appliances should be as functional as possible, but also aesthetic. Check what cannot be missing in your kitchen.
Kitchens in Polish apartments are not the biggest. Therefore, when choosing particular equipment and appliances, it's worth paying attention to their size and the possibility of functional incorporation into existing furniture and accessories. Bet also on the aesthetics, so that the whole looked coherent.
What do you need to have in your kitchen?
Acoffee maker – one that makes delicious, aromatic coffee at the touch of a button. Modern design or retro style? It's entirely up to you. In stores you will find a wide range of high quality coffee makers. We can recommend filter coffee makers (one type of coffee, basic version), pressure/capsule machines (using capsules to prepare delicious espresso, latte and cappuccino). We can also choose an automatic coffee machine (one button and we have ready coffee), but it works best in offices where we make a lot of cups of coffee every day.
We should also consider buying a good quality coffee maker – a simple device in which we can brew strong coffee.
Microwave oven – in the era of rushing time and many tasks to be completed every day, a microwave oven will help us to quickly prepare lunch or dinner. The newest microwave ovens also have a grill option, which allows not only heating up the meal but also baking it.
Afood processor, multifunctional, for preparing/ kneading dough, including bread dough, beating foam, mixing. We can find these devices in many sizes and color variants.
Blender – will help in a quick way to prepare a nutritious cocktail, smoothie, dessert for the child. Modern blenders are made of a durable cup, contoured and easy to pour the contents. In many you will find an ice crushing function.
Sandwich toaster – this small device will quickly prepare a mealfor us in the form of toast or appetizing hot sandwich. A perfect option for a quick snack.
Refrigerator, dishwasher and stove
Apart from the aforementioned household appliances, every kitchen should be equipped with a solid piece of equipment of greater dimensions. We mean a fridge, dishwasher or a stove. It is worth considering whether you want to buy built-in or free-standing equipment. If you are furnishing a new apartment, the best choice is a built-in kitchen with integrated equipment. It gives us a stylistically coherent whole and often saves space
A stove is a must-have item in every kitchen and no one argues with that, it is impossible to function without it. The choice concerns only the form of the heating plate (gas, electric, induction).
What kind of refrigerator to choose? It depends on whether we eat at home and will store a lot of food in the refrigerator, or whether a small-sized refrigerator for basic products is enough for us. If in doubt, it is always worth choosing a larger fridge
Modern refrigerators are true works of art – modern design, aesthetics, noiseless operation, equipped with antibacterial filters to prevent the growth of bacteria are just some of their advantages.
Today most families cannot imagine functioning without a dishwasher. They have settled in our kitchens for good. The most popular are those with smaller sizes which successfully fit into small kitchens. Is it worth having a dishwasher? Definitely yes, if e.g. our family consists of parents and children, we prepare many meals and we don't want to waste time washing dishes by hand several times a day. For those who are undecided: one washing cycle in a dishwasher uses about 20 liters of water. If we wash the same amount of dishes in the sink, we use several times more water. You should consider buying a dishwasher for purely economic reasons. In addition, we gain especially valuable free time for pleasure.
What to keep in mind when choosing kitchen appliances?
Kitchen decorating is one of the most enjoyable parts of moving into a new home or renovating an existing kitchen. There are a few essential things to remember:
think about what appliances you really need and what kind of lifestyle you and your family lead. This has to be your must-have!
choose reliable equipment – sometimes it is worth investing a larger amount of money to be sure that the purchased equipment will serve you for many years;
apart from the above-mentioned appliances it is worth equipping your kitchen with solid pots, pans, cutlery, wooden cutting boards, heat-proof dishes, a set of glasses, mugs, a good kettle, etc.
Let each day begin with an aromatic coffee brewed in your own nice coffee maker.