Roomswalk
>
Kitchen and dining room
>
Dining Chairs: Designing the Perfect Seating for Your Home
Dining Chairs: Designing the Perfect Seating for Your Home
You need about 3 minutes to read this article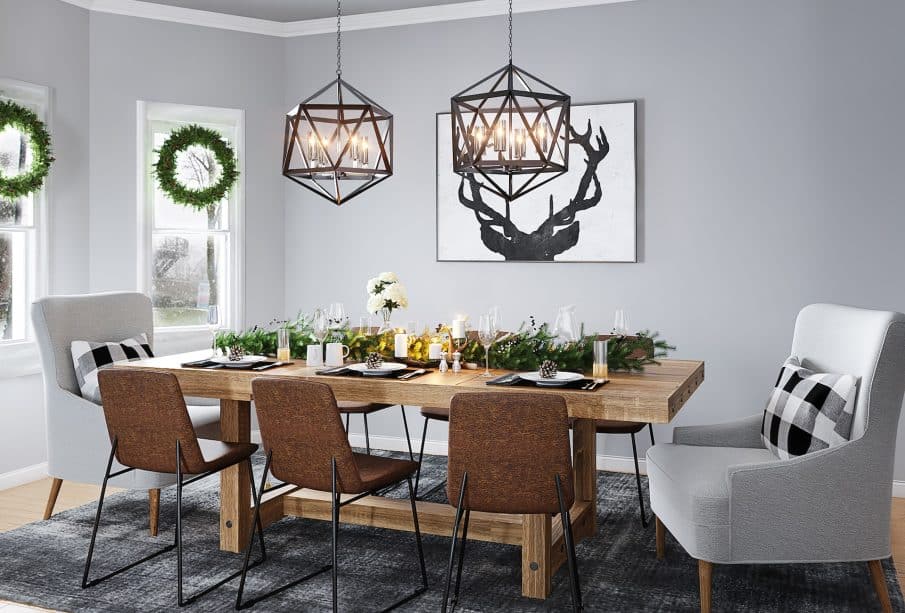 If you're planning to design your dining room, you should take careful consideration the chairs that will be placed at the table. A good dining chair designer will add aesthetic value to the room while also providing excellent comfort and support to those who sit in it. The following guide will help you find the best dining chairs for your home, helping ensure that your family has a wonderful experience when they gather at your dinner table every night.
The Different Types of Dining Chairs
The dining room is often a place where family and friends gather to eat, chat and enjoy one another's company. It is important to think about how your dining room will look when it is filled with guests and what kind of atmosphere you want to create. From deciding on the perfect table size to choosing the right type of chair, there are many factors that will determine how your space looks. Here are some different types of chairs to help you decide which ones are best for you.
How to Choose the Right Dining Chair for Your Home
Choosing dining chairs is a big decision. To help you find the perfect fit, we've come up with some points to consider before making your purchase.
1) Style- Modern or Traditional? You'll need to decide whether you want contemporary or traditional dining chairs in your home.
2) Size- How many people will be sitting around your table? What's the size of your table? You'll need to think about how many people will be using your new dining chair set, and what size it should be if you're going with a modern look. If you're going with a traditional design, then make sure to factor in how much room there is on the table when choosing which size of chairs to buy.
3) Cost- Another important point is cost. There are plenty of options that are inexpensive, so don't feel like you need to spend a fortune on chairs. Just make sure they fit well into your budget!
4) Comfort- And finally, comfort. Make sure you pick out comfortable dining chairs that will last through years of dinner parties and family gatherings.
Tips for Choosing the Perfect Dining Chair
When it comes to designing a dining room, there are many factors to consider. One of these considerations is deciding which type of chairs you want to include. There are three main types of dining chairs that can help make your home more beautiful and functional. These are bench seats, upholstered chairs, and ladder-back chairs. Each has its benefits and drawbacks that you will need to take into consideration before making your final decision.
Main photo: Spacejoy/unsplash.com