Roomswalk
>
Children's room
>
Modern youth room – how to arrange it?
Modern youth room – how to arrange it?
You need about 3 minutes to read this article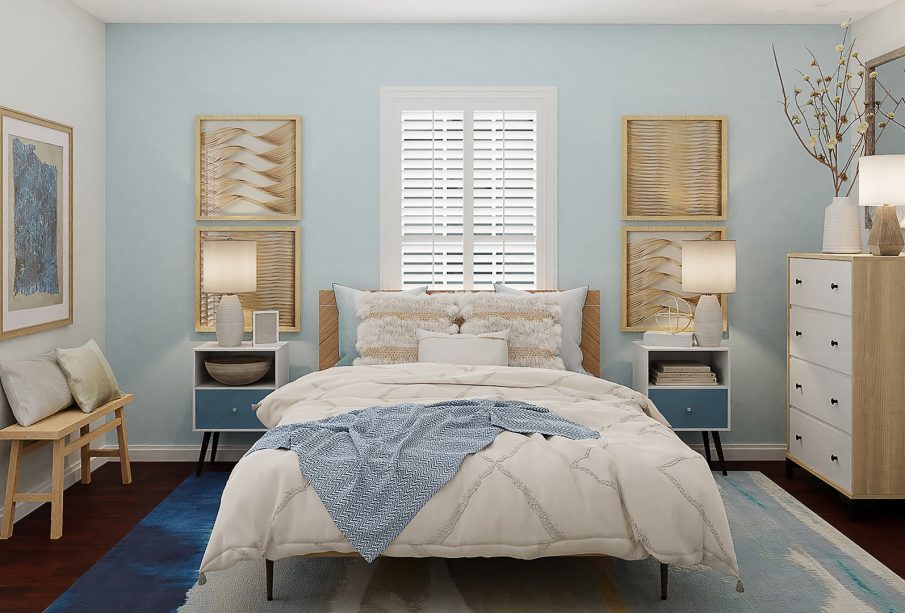 Children grow and change. We don't even notice, and instead of a resolute five-year-old we have at home a demanding teenager who has his own needs. And these needs must be met by his or her home asylum, i.e. room. How to arrange a teenager's room so that the teenager has everything he needs and feels at ease there? Here are some tips on how to do it in a modern style!
Find out what your child wants
At the stage of creating the preliminary design of the teenager's room, ask your child what he expects. What elements can't he imagine his new room without? Does he or she want a particular color, element or piece of furniture? This will help avoid misunderstandings, and also teach your teenager the art of compromise. This conversation will also make it easier to decide on furniture and accessories, without which the awaiting metamorphosis will simply not succeed
Furniture selection
This is probably one of the most difficult stages of furnishing a teenager's room. You need to think about what elements will be necessary. Fortunately, there are no longer "compact" wall units for young people in favor of modular furniture, the number and type of which we can decide on ourselves. Does our kid prefer to keep clothes in the chest of drawers? Give up on a closet and bet on two chests of drawers!
Children's rooms are usually not very big, so when choosing furniture, bet rather on universal bright furniture, which will optically enlarge the room and will not need to be changed when the teenager grows up. The situation will be similar with changing colors on the walls and accessories. That is why it is worth betting on simple, classic patterns, which perfectly match the current interior design trends. Modern style focuses on minimalism and simplicity of forms, as well as space and functionality. Try not to clutter the interior, so that staying in it is not overwhelming
Wall color
There is no denying that currently in the trends, also concerning the rooms of young people, beige, gray, white, but also more daring colors such as turquoise or mint reign indivisibly. It is also worth thinking about the combination of colors. The combination of safe colors, for example with one wall in a strong shade of cobalt, yellow, red, or even black, will give the interior nonchalance and youthful craziness, which will certainly be appreciated by the owner of the room
Accessories are the key to success
It is well known that it is mainly the additions that make the interior arrangement successful or not. When decorating a room for a teenager, we cannot forget about them either. It is worth thinking about what the child is interested in and what passions he has. If he loves playing football, we can go for a designer desk lamp in the form of a ball or a rug under the bed with a football motif. A young musician will appreciate a place for his guitar or other instruments, while an aspiring make-up artist will be pleased with a dressing table with an illuminated mirror inspired by a theater dressing room.
Remember, however, that the less is better. Choose practical and functional accessories that will make the room easier to use. You can bet on unconventional and unobvious forms, which will certainly appeal to a young man
Main photo: Spacejoy/unsplash.com