Roomswalk
>
Bedroom
>
How to choose the right headboard for you?
How to choose the right headboard for you?
You need about 3 minutes to read this article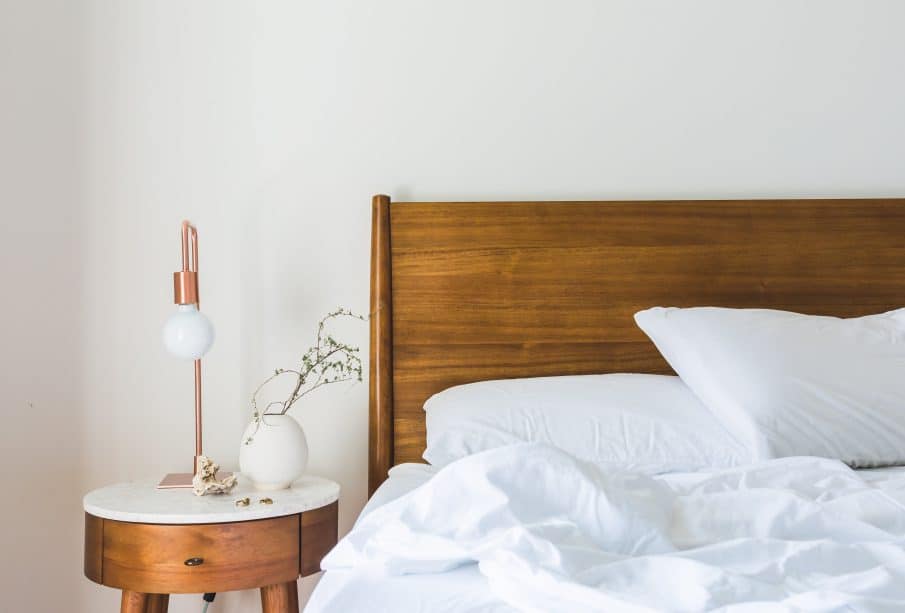 Choosing a headboard for your bed can be daunting. There are so many different styles and materials to choose from, it can be difficult to decide which one is best for you. One popular material is wood, which is not only classic and timeless, but also incredibly durable. Whether you're looking for a statement piece or something more subtle, a wooden headboard is an ideal choice. Here, we'll cover some tips on how to select the right wooden headboard for your bedroom.
Benefits of a Wooden Headboard
Wooden headboards offer a lot of advantages when it comes to your bedroom decor. Not only is wood a sturdy and reliable material, but it's also available in a wide range of colors, styles, and sizes. Wood is a traditional choice, making it ideal for a variety of bedroom decorating styles. Plus, a wooden headboard can last for years without requiring much maintenance.
Choosing the Right Wood
When shopping for a wooden headboard, it's important to choose the right type of wood for your bedroom decor. Softwood, like pine and cedar, is less expensive than hardwood and offers a rustic look. Hardwoods, like cherry and mahogany, are more expensive and will give your bedroom a more formal look. Keep in mind that a higher quality wood will last longer and require less maintenance over time.
Style Options
There are several styles to choose from when it comes to wooden headboards. Slatted designs provide a minimalist look that's ideal for contemporary bedrooms, while traditional upholstered headboards can add a touch of classic charm. For a dramatic look, consider a carved headboard, or for something truly unique, opt for a reclaimed wood design.
Measurements and Installation
Before purchasing your wooden headboard, it's important to take accurate measurements of your bed frame and bedroom walls. Make sure that your headboard is wide enough to accommodate the mattress, and tall enough to fit the wall. It's also important to determine whether you need to install your headboard, or if it will simply rest on the bed frame.
Choosing a wooden headboard can be a great way to add style and elegance to your bedroom. Whether you're looking for a traditional piece or a modern statement, there are plenty of options to choose from. With a few simple tips and some careful shopping, you'll be sure to find the perfect headboard to complete your bedroom decor.
Main photo: Burst/pexels.com
Sponsored text