Roomswalk
>
Bathroom
>
What should I consider when choosing a shower enclosure?
What should I consider when choosing a shower enclosure?
You need about 4 minutes to read this article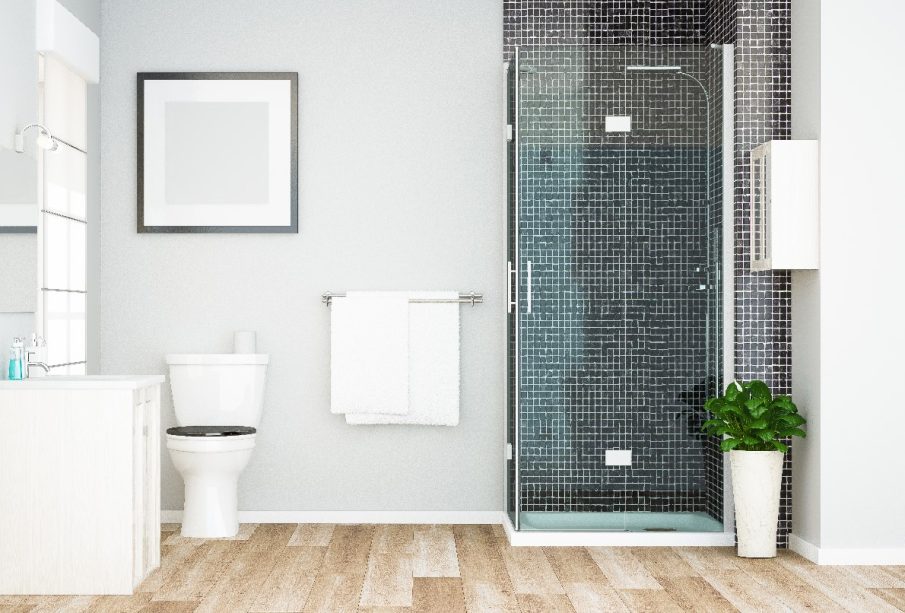 Whether you're getting rid of your old bathtub to make room for a shower enclosure and washing machine, or you're looking for a more modern solution than a worn-out shower tray that doesn't match your new bathroom vision, you're probably wondering how to choose the right shower enclosure. Pay attention to these few issues and the room will not only become more functional, but also delight your guests with its design.
Don't worry if your bathroom is lacking in space. It doesn't mean you're doomed to be cluttered by limited storage space. Just plan your bathroom renovation wisely and a new shower enclosure will give you the space and order you desire
A natural shower enclosure
A good way to save space is to install a shower in an alcove that until now seemed to waste space unnecessarily. In order to enjoy the functionality and unique look of the bathroom, it is enough to buy a shower door in the store wannaczykabina.pl. This intimate solution will provide comfort to each member of the family, so it is good to consider it when you are just at the stage of planning the layout of rooms in the apartment. Three walls used as a natural cabin is a modern take on bathroom design.
Walk-in cabin
Sometimes, the lack of space in the bathroom is not the most important issue to consider when designing the interior. If the shower users are elderly people or people with limited mobility, it is worth taking a more unconventional approach to the subject. Walk-in cabinsare a solution that requires only the erection of a shower wall and installation of a linear drain in the floor. This simple solution will give your bathroom a unique character and at the same time provide comfort to everyone, regardless of their individual needs.
Shower enclosure without a shower tray
If you have not previously considered giving up the shower tray, think about this solution, taking into account its numerous advantages. First of all, it works well in smaller bathrooms, where you feel like the walls are pushing against you from all sides. Giving up the shower tray will provide space and allow you to breathe deeply, when you finally have the opportunity to take pleasure from the shower, instead of suffocating in a cramped, almost claustrophobic area . A cabin in this style also gives you more freedom in terms of interior design. A minimalist shower means unlimited possibilities when it comes to deciding on tiles, furniture or boxes for storing cosmetics. A great complement to a shower without a shower tray will be dark tiles contrasting with a bright bathroom. This clever solution will visually give you even more space.
Shower cubicle with a shower tray
A classic that still serves its purpose very well after years. They will work well not only in the apartment, where it is not possible to insert a walk-in cabin, but also for families with children, who will appreciate the ability to comfortably bathe their children. A deep shower tray will replace the bathtub not only for the little ones, but also for four-legged children, and will also prove useful as a place for a quick hand wash.
It's easier than you think
As you can see, choosing the right shower enclosure is not as complicated as you might think. By specifying your expectations and taking into account the size of the bathroom and the number of household members, you can easily choose a functional model that will serve its purpose for many years.