Roomswalk
>
Bathroom
>
How to arrange a guest bathroom?
How to arrange a guest bathroom?
You need about 3 minutes to read this article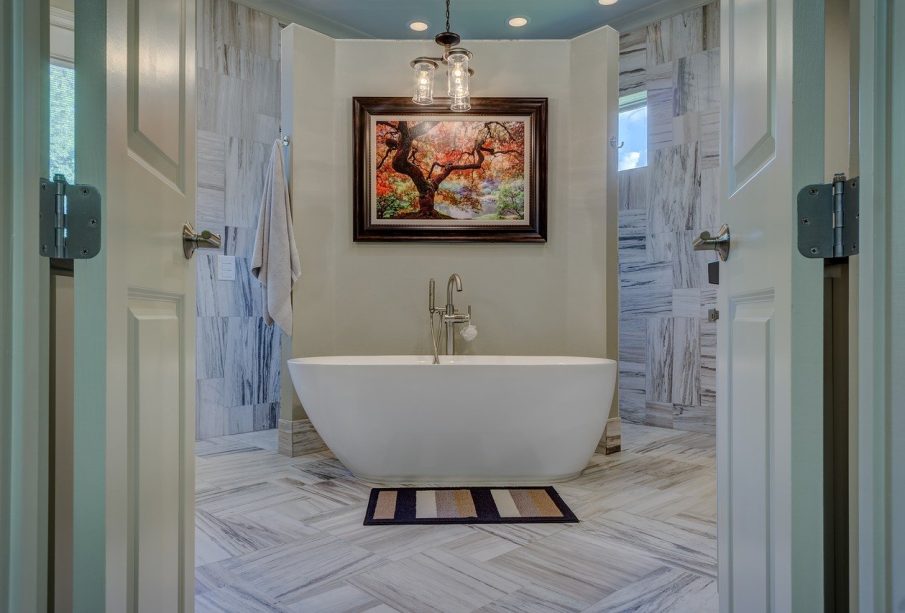 The location of the guest bathroom is of great importance. In order for everyone to use it freely, it should be located in the living area. This way guests don't have to move around the whole house
Guests should feel comfortable and at ease in the bathroom, so it is good if this room is located out of the way. The bathroom must provide a sense of intimacy. Also, you can't forget about any cleaning supplies. Here are our patents for arranging a guest bathroom.
What will be the best location for the guest bathroom?
Where the guest bathroom will be located depends on the size of the house. It's best if it's close to the living room, but not adjacent to the front door or close to the lounge areas. It is good if it is easily accessible but at the same time provides an appropriate level of privacy. If there is such a possibility, it is best if it is located out of the way. Often in large houses there is a separate guest room, to which a private bathroom can be attached. This solution provides 100% comfort and intimacy.
Designing the guest bathroom
Furnishings for the guest bathroom can not be mediocre. It is a showcase of the house, so there is no need to economize on visual qualities. Everything in the guest bathroom should be perfectly planned out. There must be cabinets with hygienic utensils, a washbasin, a mirror, a shower and even a bidet. Installing a bathtub can be problematic as the guest bathroom is usually quite small. You can use special furniture that will save space and keep it clean.
Read also what mistakes you have to avoid when decorating your bathroom
Feel comfortable in the bathroom
For comfortable use of the bathroom affects not only its functional device, but also the decor itself. Small rooms are good to keep in bright colors that optically enlarge them. You can operate gray or beige, as well as white accents.
In large spaces it is worth putting decorative vases and pots with flowers. Scented candles will also look beautiful. Cabinets should contain hygienic utensils: toilet paper, air freshener, a toothbrush, toothpaste, body gel and sanitary napkins. So that everyone can easily use them when needed. If this is a room that belongs to the room, there should also be a hair dryer, a bathrobe and a set of towels. It is also a good idea to equip this place with a laundry basket and a stool where you can sit or leave things.
All these seemingly unimportant little things will affect our guests' sense of comfort. They will feel important and feel that someone has taken care of them.
Main photo: shadowfirearts/pexels.com