Roomswalk
>
Around the house
>
Terrace roofing – which one to choose?
Terrace roofing – which one to choose?
You need about 4 minutes to read this article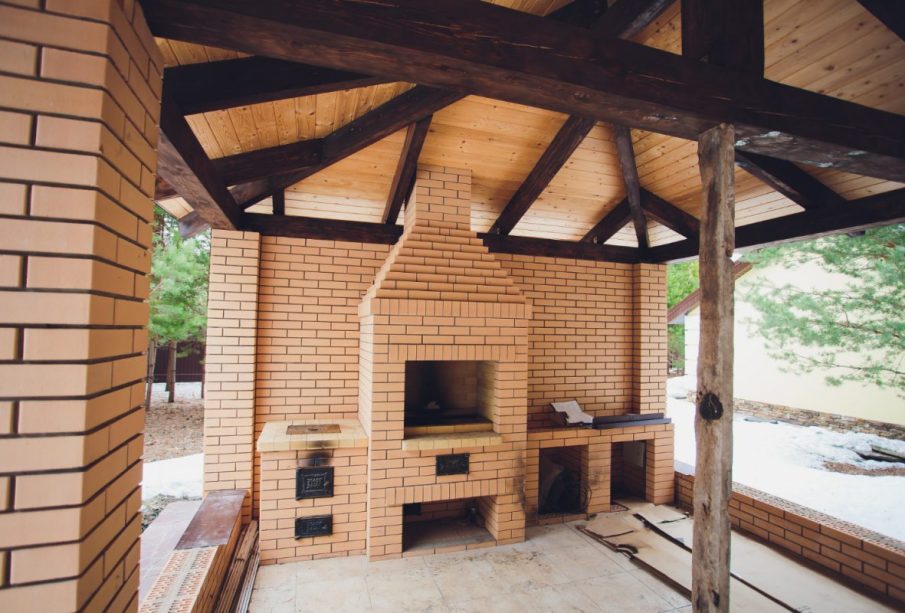 It's getting warmer outside, and we're spending more and more time on balconies and terraces. In a few moments hot weather will arrive and you will have to think about protection from the sun. We will tell you what kind of terrace roofing to choose.
Is a terrace cover necessary?
Of course not. It's up to you whether or not you decide to get a roof. However, if you plan to spend a lot of time outside, you may want to think about it. With recent summers bringing us record heat, the sun can be dangerous.
A patio cover can be a lifesaver. It will protect not only us from strong sun rays during work or social meetings, but also the garden furniture from rain or wind. There are very interesting solutions available on the market. The multitude of materials that can be used to make the roofing, and the ways of installing them, gives a lot of room for manoeuvre.
>> See also: Green wall in the living room – bet on nature!
Awning
By far the most popular roofing of the terrace are awnings. There are two types of awnings available on the market – electrically controlled with a remote control and manually retractable. The former are obviously much more convenient to use. Some models are so advanced that they have wind and sun sensors. Thanks to this awning retracts itself when it senses too large gusts of wind. The multitude of designs and colors also testifies in their favor, because it allows you to perfectly match the canopy to the decor of the terrace.
Sail? A curtain?
Fabric canopies are another of the more popular ways to protect your patio from the sun. So-called sails have quite a few advantages. They are usually available in a triangular shape, but you can find rectangular and square ones without much trouble. Sails are very easy to install – just attach the ends to trees or special frames or metal hooks and you are done
However, it is important to pay attention when buying that the sail is made of decent, waterproof material that will also resist the sun's rays. An alternative to sails may be fabric curtains, for example on a wooden frame. Light curtains or mosquito nets will give the terrace a romantic look. However, this solution has a big disadvantage – it will be functional only during warm, sunny days
Wood plus polycarbonate
More and more terrace owners decide to roof their terrace with wood, creating the so-called terrace pergolas. There is a lot of choice, because we can choose from many types and colors of wood. A full enclosure will be a stable and timeless, and in addition a beautiful protection from the sun, rain and wind for years
When choosing this method, you must remember about proper impregnation of the material. Appropriate chemicals will protect the wood against moisture, sunlight and cracking. However, if you do not want to build yourself a full wooden house, we have a solution for you. It is polycarbonate, which you can put between the beams or boards
Polycarbonate is an extremely lightweight and durable material. It is covered with a one-sided layer that protects against UV rays, so it is ideal for roofing your terrace. On the balcony, on which a lot of sunlight falls, it is worth laying a milk polycarbonate, so that the space will not heat up so much, because the material will disperse the light.
Aluminum
Polycarbonate can also be covered with a frame made of aluminum. This solution will certainly be faster, since aluminum does not need to be impregnated beforehand. The material is very durable: it is not afraid of wind, rain or even hail. There are also available on the market pergolas fully made of aluminium, with automatically sliding s lats – however they are much more expensive than the above described solutions
The great advantage of aluminium roofing is the fact that the structure made of this material can function as a free-standing shed or can be adjacent to the facade of the building, so if we do not have a terrace as such, we can basically build one anywhere in the garden using a frame made of aluminium. The disadvantage of this material is that it won't work with all styles of houses – it will look best with modern ones