Roomswalk
>
Other
>
Latex or acrylic paint? What to choose?
Latex or acrylic paint? What to choose?
You need about 2 minutes to read this article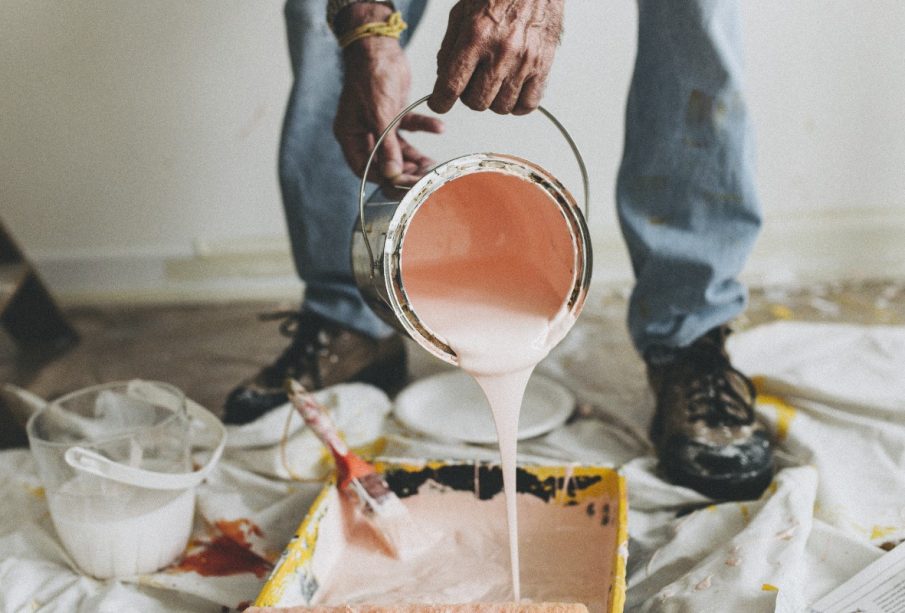 Are you planning a renovation and wondering which paint is the best choice? Are you curious what properties they have and which one will work better in the interiors of your home? Check it out!
There are many types of paints on the market. The most common are latex and acrylic paints, which belong to emulsion paints. If you plan to paint your walls or ceiling, you need to know the properties of both paints. They have a slightly different composition, but due to the presence of water and pigments in the composition, both belong to the group of water-based emulsion paints. Thanks to their application you can create not only a uniform, ordinary wall, but also decorative and protective coatings on plaster or wallpaper
What is the difference between latex and acrylic paint?
In spite of many common features, both paints are slightly different from each other, including the content of resin, which is much more in latex paint, thanks to which its coverage is better. The paints also differ in drying time and abrasion resistance. The latex paint is much more durable. If you care about the ease and comfort of applying the paint, then in this case it is better to choose the acrylic version. The latex paints are more expensive due to their longer lifespan and performance parameters, however, painting walls is usually an investment for years, so it is worth choosing high quality products, which will cover our walls well and will be durable.