Roomswalk
>
Children's room
>
Room for a boy – TOP 7 inspirations from Pinterest
Room for a boy – TOP 7 inspirations from Pinterest
You need about 4 minutes to read this article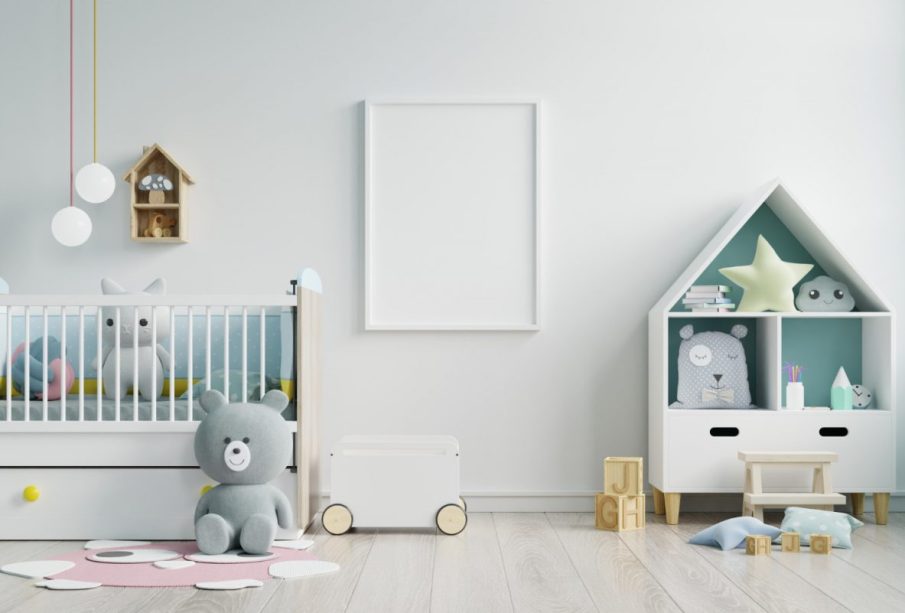 Wallpapered with cartoon characters, or maybe a bit more versatile, in shades of gray with educational accessories? Check with us the top 7 inspirations from Pinterest for arranging a room for a boy.
Arrangement of a child's room largely depends on the age of our kid, because it is known that certain designs or decorations "grow up" and, for example, hanging over the bed toys or teddy bears will not necessarily appeal to a 9-year-old, who just happens to be fascinated by characters from "elderly" fairy tales or loves all kinds of mini cars. However, you can decorate the room quite universally and only slightly change it over the years. In our opinion, we have chosen 7 most interesting inspirations from Pinterest for a boy's room.
1. Room for a boy in modern style with dominance of the color blue
It is currently fashionable to paint one wall in the room in a darker, dominant color, and the rest in lighter shades of this color or white. Great such a choice of colors will work in the boy's room. Choose a designer shade of blue and paint the rest of the walls a classic white. Light wooden laminate flooring and furniture in gray shades will go well with these colors
The style is minimalistic, but we can easily match it with, for example, wall accessories. In a boy's room it can be a wall mural with a map of the world or another reflecting your child's passion.
>> See also: Decorations for a teenager's room – which ones to choose for a teenager?
2. Room for a boy in Scandinavian style – with wooden, colourful furniture
Panelled floor, walls in a shade of white or gray and wooden furniture, but painted white. Although a nice accent to break is also painting, for example, night table in a different shade, such as yellow – this will add to the room expressiveness and childlike carefreeness.
And what accessories to decide on? An interesting way to arrange the space will be to install shelves on the wall, you can put toys on them and when the child grows up, books. In a room in this style, a paper lamp on the ceiling will look good, white, but with an element in the same color as some of the furniture or accessories.
3. A room for a boy – an interior referring to his passions
It is always a good idea to arrange a child's room in reference to his interests. If your son is a fan of skateboarding, you can smuggle his favorite gadget into the room in a designer way
For example, place skateboards on metal tubes fixed in the wall to create unusual shelves. Not only will they become a decoration in themselves, but they can also serve as a practical place for the selected things.
4. Room for a boy – outer space in white accompaniment
White is always an excellent base and starting point in many interior designs. It fits into any interior style. It harmonizes very well with darker elements, such as murals, which optically create a three-dimensional effect, which further enlarges the interior. If our son is a space enthusiast, we can put a wall mural with a spaceship on the wall by his bed.
5. Room for a boy – with a sports theme
Another interesting way to arrange a boy's room is to focus on an important detail and match it with finishing details. For example, if our child is interested in a particular sport, we can paint a figure of a sportsman on the wall – for example, a basketball player who throws a ball into a basket
It is also nice to choose a leading color: if our painted wallpaper is a shade of navy blue, we also choose such accessories as bedding, lamp, drawers in the closet in this color.
6. Room for a boy – minimalist "mechanical" arrangement
This is already a proposal more for a teenager, passionate about cars. Young men like darker colors at this age, so we can bet on dark furniture, but white walls, with a wall mural, which will give depth to the teenage premises.
7. Children's room – from a love of comic book superheroes
Boys are often fans of comic books, and their idols are sometimes: Superman, Batman or Captain America – let's take advantage of this and "wash" them on the walls of our son's room. Such overall murals will look good with wooden furniture and darker accessories.