Roomswalk
>
SEE TRENDS!
>
Warm colors in the interior – how to combine them?
Warm colors in the interior – how to combine them?
You need about 3 minutes to read this article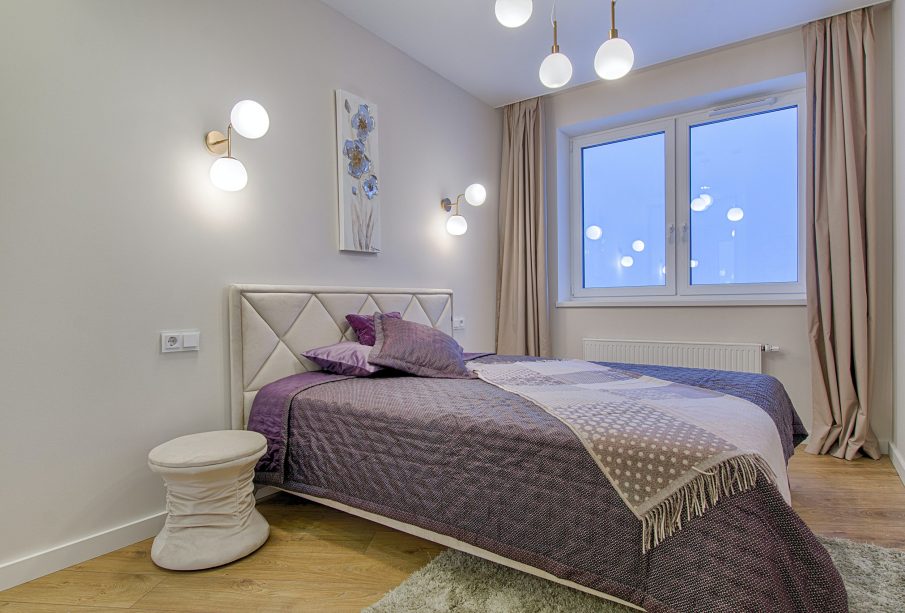 The combination of colors largely determines the final effect of the arrangement. It is best to combine them according to several proven rules. How to combine warm colors in the interior? You will find out in this article.
Successful combination of colors is more than half of success. A well-chosen color scheme influences the consistency of the composition, character of the interior and also the mood of household members. Colors can e.g. whet the appetite, have a relaxing effect, stimulate or irritate – so the choice of colors for our interior is of significant importance.
Interiors in warm colors
Warm colors in interiors stimulate, encourage to action and are perceived as optimistic. It should be remembered, however, that intense warm colors may optically reduce a room – this will be an advantage in spacious interiors, where such colors will add cosiness. However, if used in small rooms, they may seem overwhelming. Warm colors work well in interiors that lack light, brightening them up a bit. See how to combine warm colors to create a successful composition.
Color wheel – learn the rules of composition
Already several centuries ago the so-called color wheel was developed, which explains the rules of mixing and creation of colors. It contains the basic colors and the derived tones. Knowledge of the rules of color combination guarantees us a successful composition in the interior. If we want to successfully combine warm colors, we can follow a few rules.
Analogous combinations
Analogous color combination consists in matching the basic color with its two or three derived colors. The derived colors are placed next to each other, between the primary colors on the color wheel. These can be colors such as brick-red, saffron and strawberry
Monochromatic combinations
This is the juxtaposition of the same color with its two other tones. For example, burgundy will combine here with Indian pink, salmon pink or delicate Venetian pink. Another monochromatic combination would be, for example, the combination of orange with teal and gold.
Contrasting color combinations
Warm colors in the interior can look great in contrasting combinations with cold colors. For example, ochre, an exceptionally warm color, combined monochromatically with a delicate walnut brown, will look great broken with a light gray.
Complementary combinations
One of the principles that we can follow, wanting to create a contrasting color combination in the interior, is the rule of complementarity. On the color wheel these will be colors on opposite sides, for example salmon and marine, ruby and bottle green.
In this way we can get an interesting effect, but remember, that selected colors of similar tonality – in our case warm ones – should be dominant, while contrasting ones should serve as additions or breaks. Otherwise an unpleasant impression of flickering colors may appear.
Triad of colors
Another way to combine colors in contrast is to follow the triad rule. This is three colors forming an isosceles triangle on the color wheel. The result will be a strongly contrasting combination, so choose the tones of individual colors carefully
Experiment with the choice of shades – it is the key to success in the case of triadic composition. Also important is the correct distribution of colors – the predominance of the selected one color and appropriately smaller proportions of the other two can create a delightful combination.
Main photo: Vecislavas Popa/pexels.com