Roomswalk
>
SEE TRENDS!
>
How to decorate the mezzanine in a modern way?
How to decorate the mezzanine in a modern way?
You need about 3 minutes to read this article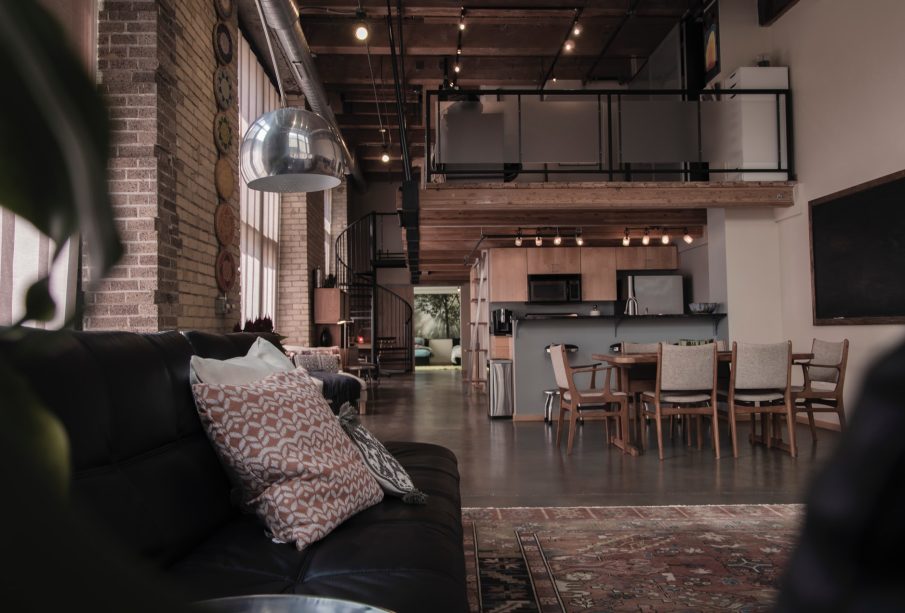 Mezzanine floors are a good solution for small houses and apartments, because thanks to them you gain extra space that can be used as a separate room or a corner for storage.
A mezzanine allows you to fully utilize all the space you have. It may bring to mind a mezzanine, as it is not a separate floor, but rather an extra room. Depending on your needs and the size of your space, you can arrange a bedroom, a library or an office there. Mezzanines can also serve as a place to store, for example, seasonal clothes or equipment not used on a daily basis.
When designing such a mezzanine, remember that it should match the style of the entire apartment. Although the mezzanine is treated as a separate room, it should be consistent with our interiors. Only in this way will we create a harmonious arrangement.
What should be kept in mind when planning a mezzanine?
Mezzanine will look best in a place where the walls are at least 4 meters high, then to separate a separate space you can allocate about 2 meters. This height is considered the minimum to be able to move freely. However, if your apartment is not that high and you dream of a mezzanine, create a lower room and arrange it as a play area for your children or a storage corner.
When building a mezzanine, make sure it doesn't obstruct doors, making them difficult to open, or windows, cutting off the natural light. Also take care of proper lighting – if you can't separate a high mezzanine, give up sharp lamps.
Mezzanine in a modern version
Modern style enjoys unflagging popularity. No wonder – it's based on minimalism and subdued colors, and in such surroundings it's the easiest way to calm down and relax. If you want your mezzanine to fit into a modern apartment, first of all, choose the right materials for the construction
Metal or reinforced concrete will work best. Don't use wood, which is better suited to classic and rustic arrangements. Complement the structure made of metal or reinforced concrete can be a glass balustrade. Choose tempered or multi-layer glass, because only then the balustrade will have sufficient thickness.
When designing a mezzanine, consider how you want the entrance to look. If you have more space, choose steel stairs – straight or winding. Use the space under the stairs for functional storage. Don't forget about a matching railing, especially if children live at home or visit often. If your apartment lacks space for such an entrance, opt for a metal ladder, for example, in black.
A modern mezzanine should not be overloaded with objects and decorations. Replace massive furniture with models of simple form. Also, forgo intense colors and opt for beiges, grays and pastels.
Decorate plain walls with black and white photos, minimalist stickers or artistic sketches. An interesting idea is also to hang on the mezzanine a curtain of light material, for example, linen or a delicate curtain, which, if necessary, will quickly separate the separated mezzanine from the rest of the apartment.
Main photo: Aaron Huber/unsplash.com