Roomswalk
>
Living room
>
What wall color for light-colored living room furniture?
What wall color for light-colored living room furniture?
You need about 3 minutes to read this article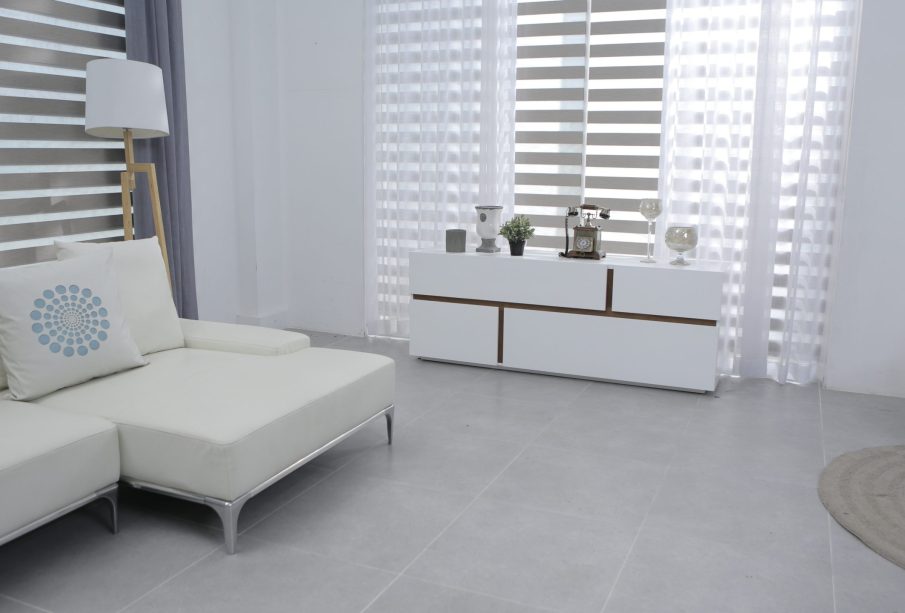 In the world of interior design trends, you can see the enduring popularity of light wood. No wonder, after all, it works well in many arrangements
Whether you decide on furniture made of natural wood planks or opt for the convenience of veneer, there is still another, equally important issue to resolve – what wall color goes well with such an interior?
Contrast or similarity?
It is worth asking yourself this question. What do we like more? What effect do we want to achieve? Similarities will work perfectly in this case, if your living room is supposed to be a calm place, where you come to relax. Then decide on universal white or delicate beiges.
If you want to make an energetic impression and create a place that will positively charge you, don't bother with the rule of similarities! Opt for an intense, but not too dark color. Navy blue or maroon will overwhelm you, but bottle green or cornflower blue will do just fine.
A slice of heaven in your living room
Blue is a very versatile color that, depending on its intensity, will give you a different effect. Light blue is a calm and harmonious interior, in which you will enjoy relaxing after a long day at work.
Dark blue is an expressive and stylish room, which makes an impression and shows what is in your soul. Both these shades go well with light-coloured furniture, so the decision is left in your hands – what effect do you want to achieve in your living room?
Warm up your interior
Light sofa and armchairs? A light wood table? This kind of furniture just begs to be warmly welcomed into your home. There's a huge field of possibilities open to you. Choose from a variety of browns. From velvety chocolate to soft desert sand, these colors will take you to other places. Whichever shade you choose, it's sure to work perfectly, bringing a warm, cozy atmosphere to your living room.
Living room in vintage style
If you are into retro style, bet on the original green. Bright furniture does not necessarily mean a modern interior. Olive-colored walls and pine furniture with decorative metal handles is a guarantee of a stylish interior in a traditional style. However, this does not mean that the living room will become cold and unfriendly. On the contrary! Such a decor makes the room unusually climatic and warm.
Red – for the brave
For people who are not afraid of unconventional solutions, red will be perfect. In combination with bright furniture, pastel shades or delicate color will turn out much better. Too intense red can overwhelm light wood
Main photo: Pixabay/pexels.com