Roomswalk
>
Living room
>
How to Incorporate Modern Art Prints Into Your Home Decor
How to Incorporate Modern Art Prints Into Your Home Decor
You need about 3 minutes to read this article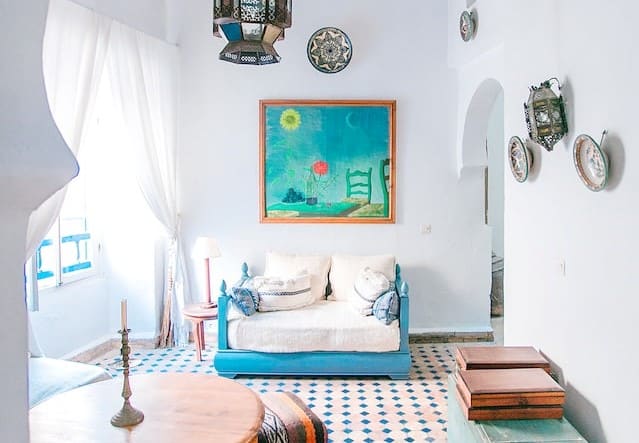 Modern art print wall hangings can be an excellent way to incorporate unique style and beauty into your home decor. However, it's important to make sure you are picking the right kinds of prints to frame and add to your interior design scheme. In order to do this, you need to first figure out what type of modern art print you want, then you can decide how best to use it in your space.
Where to Look for Art Prints
There are a lot of great places you can go to find the perfect modern art prints for your home decor. You can go to stores that specialize in home goods and browse the various options they offer, or you can order from online retailers who have collections with artwork from various artists. If you want something truly unique, try printing your own images with an inkjet printer or getting them printed on fabric! A quick search online will reveal tons of vendors and sites that will have all sorts of prints available in all different styles, sizes, and prices. Take some time and explore what's out there before making any purchases so that you know exactly what you're looking for and get just what you need!
How to Choose the Right Art Print for Your Space
When it comes to finding the right art prints for your space, don't be afraid to mix and match. From colorful abstract prints that will bring life and energy into your home, to black-and-white minimalist images that will give a timeless aesthetic, there are so many different ways you can go about decorating your space with art. To help you get started, here are a few things you should keep in mind when deciding what type of art print is best for your space:
– What colors do you like?
– What colors is the rest of the decor in this room?
– What style is the rest of the decor in this room?
– Is your wall looking empty or sparse?
Hanging Your Art Print
The best way to hang your art print is by first deciding on the height you want your artwork to be at. Measure the wall where you plan on hanging it, and then measure the height of the print. Next, use a level and a pencil to mark off two points that are equidistant from both ends of your art piece. Once done, use a level again and draw two vertical lines that go all the way up until they intersect with your marked points. Then secure your artwork with nails or screws. 
main photo: unsplash.com/Maria Orlova