Roomswalk
>
Kitchen and dining room
>
Retro kitchen accessories – we choose!
Retro kitchen accessories – we choose!
You need about 3 minutes to read this article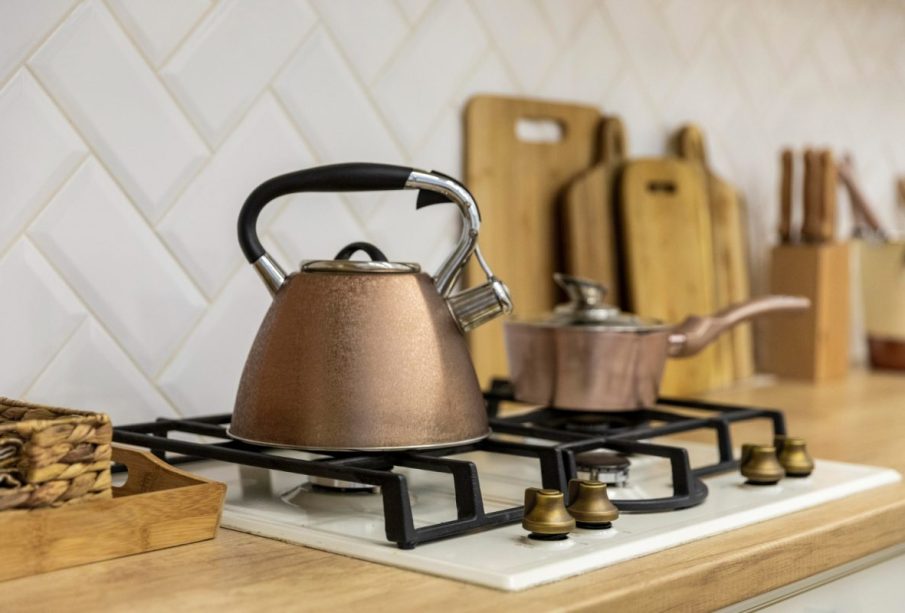 Retro style does not lose its popularity for several seasons. What accessories can be chosen for a kitchen in this style?
Retro kitchen accessories
Wooden tissue holder
A wooden decorative handkerchief should not be missing in a retro style kitchen. It's best if it's made of thin plywood with a decorative pattern or painted in the theme color. Handkerchief is a great idea for a gift, for example on the occasion of housewarming.
Decorative spoons hung on the wall
An interesting addition to the kitchen in retro style are ceramic or wooden decorative spoons hung on the wall. Such decoration looks beautiful and is useful while cooking.
Plates
Metal plates with decorative inscriptions delight with their colors. They give your kitchen a unique look. You can hang them on cabinet handles or on the wall. They will look good anywhere. Choose plates that say 'kitchen' or 'bon appetit'.
Clock
A clock is an essential addition to any kitchen. You can find many interesting forms in stores. In a retro kitchen, a decorative clock styled in the 1950s or 1960s will work best.
Hangers
Hangers in retro style are richly decorated and very functional. Patterns on hangers are different and often refer to Provencal style. On such a hanger you can hang cloths or decorative brass pots
Mug rack
A must-have in any retro-style kitchen is a cup rack. It is best if it is in the shape of a mannequin or figurines. Such a rack looks stylish and is very functional.
Containers for coffee or tea
Such containers will emphasize the retro style in your kitchen. You can find ceramic, glass, metal and plastic containers in stores. They come in different colors and designs.
Lighting
Lighting is one of the most important accessories in any room, because it creates the character of the interior. For a retro-style kitchen, metal, brass and enamel lamps will fit best. Ideally, they should have large lampshades, which give point light falling on the table, kitchen island or countertop. Wall lamps will also fit in this style of kitchen.
Other accessories
A retro-style kitchen cannot do without pots and pans stylized from years gone by. These pieces of equipment should be displayed on a brass hanger located above the kitchen worktop.
What kind of home appliances to choose for a retro kitchen?
Ideally, household appliances should match the entire kitchen. Contemporary retro kitchen appliances have stylized wooden fronts and bright colors. Many modern appliances have classic lines finished with brass handles. They have many functions that will meet the expectations of even the most demanding housewife.
Retro style in the kitchen will perfectly emphasize the hood, which looks like a lift over the bread oven. A gas stove that looks like an old stove will fit in with this hood