Roomswalk
>
Kitchen and dining room
>
Kitchen in the attic – ways to arrange it
Kitchen in the attic – ways to arrange it
You need about 3 minutes to read this article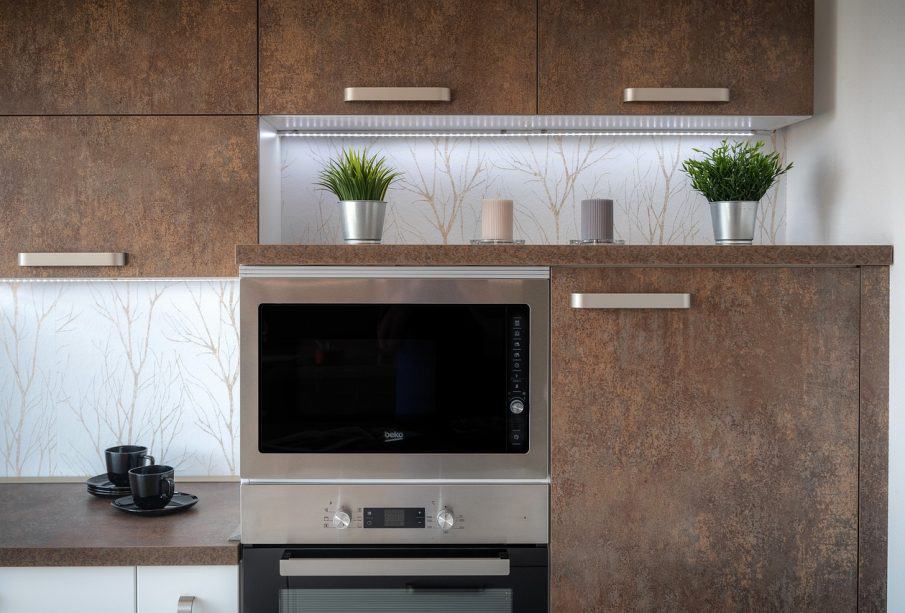 Properly arranged kitchen in the attic can be charming and extremely functional. All you need to do is to think carefully about the arrangement of the most important appliances and furniture. See what you should pay attention to.
How to design a kitchen in the attic?
A kitchen with a slant requires a little more thought at the stage of arrangement than a kitchen located on the first floor. Before decorating it, you need to think carefully about what kitchen appliances you want to put in it. A tall refrigerator, for example, requires it to be placed against a high wall without a slant. Similarly, an oven, if you intend to install it at eye level, which is very popular in modern kitchens.
It's also a good idea to provide space for an induction or gas hob – you're likely to install a hood above it, so it's necessary to allocate space for these appliances against a high wall. Remember to provide space for a sink near the window. It must be placed in such a place that you can use it comfortably without having to bend down.
How to use the bevel in the kitchen?
You can use the space under the bevels in the kitchen to place a dishwasher under them, as well as cabinets and low shelves. A very interesting solution is to place LED lighting in the bevels, which will perfectly illuminate the kitchen. If your bevels are of an unusual height, it is worth deciding to buy customized furniture. An experienced carpenter will certainly advise on the choice of furniture that will be functional under the slant. It is a good idea to place in a small kitchen with a slant, in addition to closed cabinets, also bookcases or open shelves. This solution will ensure that your small kitchen will not be overwhelmed by a large number of fronts, which sometimes create the impression of a wall and can dominate the entire arrangement of the room.
Kitchen with slants – design it wisely!
If you are arranging a kitchen in the attic that is to be open to the living room or dining room, think about placing an island or bar in it. Such a solution is very useful in a kitchen with slants, as it provides an additional work surface. At the island you can also have a quick breakfast without having to carry the meal to the dining room. This is a very functional solution, especially if you do not have the space or do not want to set a traditional table in the kitchen.
In what style to decorate the kitchen in the attic?
Before you start choosing furniture and accessories, it is worth considering what style you want to decorate your kitchen in the attic. Scandinavian or modern style is perfectly suited for this type of room. If your kitchen has beams, you can also consider betting on a rustic style. It is worth knowing that bevels do not limit us in the choice of style – a properly arranged room will look good, if you take care of consistency. Therefore, if you choose a style, act in accordance with the rules that result from it.
main photo: pixabay.com/IdaT