Roomswalk
>
Kitchen and dining room
>
How to choose tableware?
How to choose tableware?
You need about 3 minutes to read this article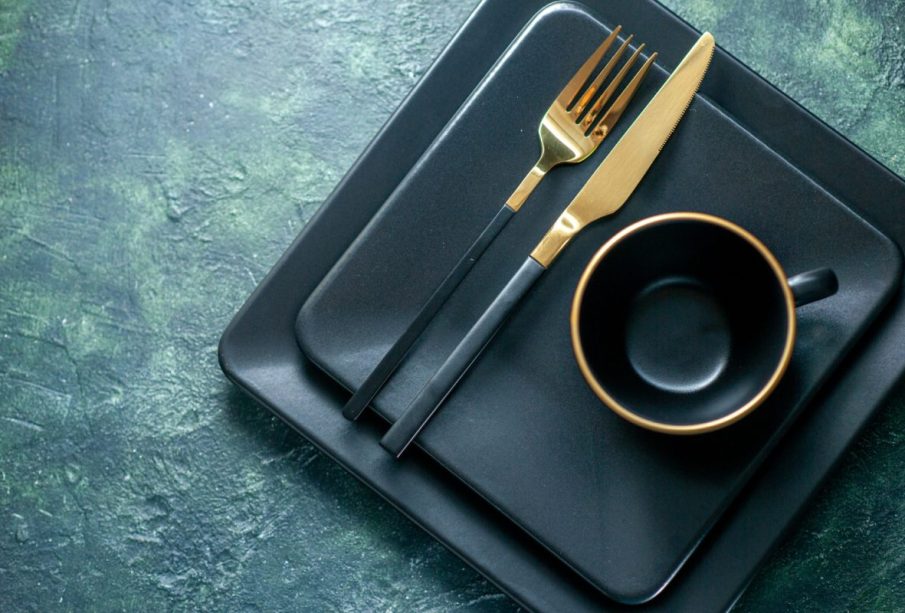 Incorporating a personal touch into your tableware set is extremely easy. They come in a wide range of designs, from casual to stylish and many intermediate
More formal dinner sets are usually made of porcelain, china or stoneware. Ceramic and melamine are great everyday dinner sets. For everyday use, it's best to choose durable dinnerware sets, so an unbreakable set would be ideal for teenagers and outdoor events, and better materials for more stylish dinners and formal gatherings. It is a good idea to have one set for everyday use, and others especially for holidays and those special occasions.
A great way to express your personality and complement your home decor is to use colors and patterns. Choosing a neutral, such as white or ivory, is the most versatile of the formal dinner sets.
Choosing tableware with a pretty border or rim detail will add color and personality, while also highlighting the meal itself. When it comes to more informal dinner plates, why not delight in colors and patterns that attract and characterize you. Be adventurous. Consider choosing pieces that are classic or traditional rather than trend-based. If you're buying a set for longevity's sake, solid or striped white pieces are timeless, versatile options. They provide an elegant base when you want to add more colorful accents to your table, and they also enhance the look of your meal.
Types of tableware materials
The centerpiece of your table can be your dinnerware. Before you start thinking about patterns and colors, it will be helpful and basic to focus on what material you really like. Bone china, ceramic, porcelain, melamine and stoneware are the most common table materials.
These types of tableware have their own benefits that can help you make your choice:
Porcelain: is a versatile material that has a non-porous surface and incredible durability due to high firing temperatures. Porcelain pieces are typically dishwasher, microwave and oven safe. Some porcelain tableware contains metallic accents, so be careful, as this makes it impossible to use in the microwave.
Bone china: this is a durable, lightweight and elegant alternative for tableware for both everyday and special occasions, due to the fact that it is resistant to chipping. The perfect material for a set of coffee cups. It is the strongest type of porcelain, but unlike fine porcelain, it can usually be used in the microwave and dishwasher.
Ceramic: exudes value, sturdiness and a casual look. It is a good material for a 12 person dinner set is the most popular type when it comes to the number of pieces. Being one of the oldest industrial materials, it gives your tableware considerable weight. To make this tableware look its best, it is better to avoid unexpected temperature changes such as oven action or high microwave settings.
Melamine: these sets would surely be an artist's dream as they are unbreakable and also resistant to chipping. Melamine tableware is ideal for outdoor use. However, it is not suitable for the oven or microwave, but it is usually dishwasher safe.
Stoneware: have a special finish glaze that gives the material a smooth look and impervious finish, making them ideal for everyday use. Stoneware sets are durable, but still need to be maintained and stored at consistent temperatures. If you opt for stoneware, be careful not to expose it to high temperatures or freezing temperatures. Also keep in mind that pieces with hand-painted designs may require hand washing.