Roomswalk
>
Bedroom
>
How to arrange the window in the bedroom?
How to arrange the window in the bedroom?
You need about 3 minutes to read this article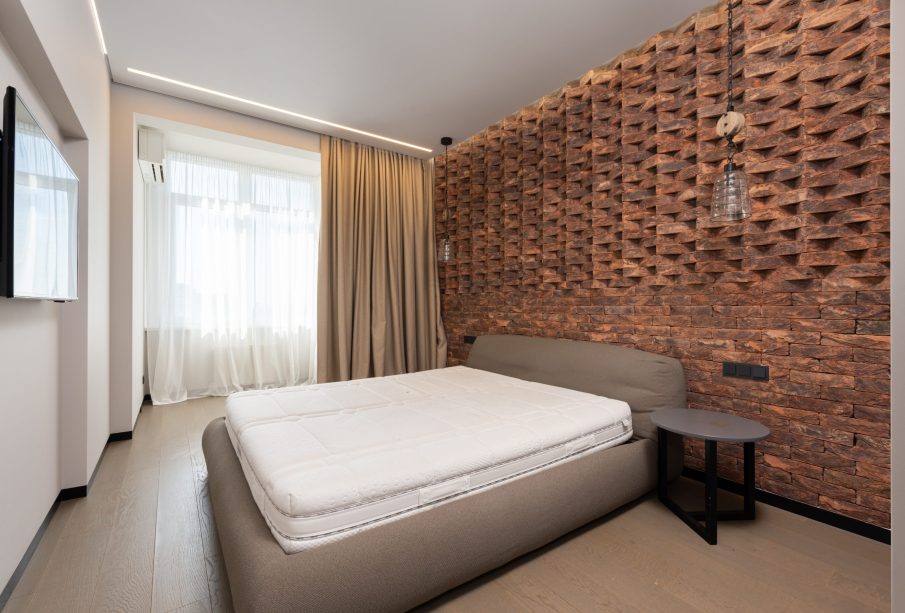 In addition to a comfortable bed, the window is an extremely important element in every bedroom, which can be interestingly arranged. We suggest what functional decorations will help to create a unique character in this interior
Room blinds
Arranging the window in the bedroom, at first ensure your privacy. Try to create your corner, which will be intended for sleep and relaxation. For this purpose, a special window blind will come in handy. Depending on your needs you can get such a blackout, pleated or "day-night" version. Modern models can be easily adjusted to the window size. You can also match them to the arrangement of the entire interior. They are available in a variety of colors and textures. You can buy them both in delicate, subdued colors and in more intense ones. In case you want more light penetration, choose lighter ones. Internal blinds are an elegant accessory that will go well in every bedroom. Moreover, they allow you to separate yourself from the world and protect you from sunlight. Another interesting solution are wooden blinds. They give an interesting and natural atmosphere. Mosquito nets are an additional convenience. They guarantee a peaceful night without troublesome insects. This is an extremely useful feature especially in summer, when there are more mosquitoes outside
Cozy curtains
Properly chosen curtains will decorate every window and bedroom. They can be an important decorative element in any room. This is because they are made of different materials. They also come in different colors. You can choose those that have mainly blackout function or only decorative one. The former protect against the sun and are made of thicker fabrics. They can also be a great addition to the interior design. Those made of velour are extremely popular nowadays. They are most often seen in intense shades, such as bottle green. However, pastel ones, for example in shades of powder pink, also look good. Decorative curtains, on the other hand, are usually light and airy. They give a casual and romantic character. You can use them even in smaller rooms. So if you have a small bedroom, you can confidently bet on them. The materials you should be interested in are for example tulle, voile and chiffon
Using the windowsill
It is also worth to arrange the windowsill in an interesting way. There are really many options and it is worth considering them if you want to liven up the room a bit. The obvious choice very often is plants. This is an extremely popular option, but for good reason. In addition to interesting specimens, you can also buy stylish pots. They come in interesting color options. Recently, weaved covers and those made of ceramics are often chosen. Thanks to them you can create a unique arrangement, which can be a kind of exhibition of your plants. If they are well cared for, they will give your bedroom a peaceful atmosphere. The final effect can be really amazing!
Some people also choose to place other decorations on the windowsill. These can be for example frames, vases or scented candles. If you have a slightly lower window in your bedroom, you may want to create a relaxing corner near it. Then a special window sill seat and cozy textiles will come in handy. If you add pillows and a warm blanket there, it can be a great place to relax after a long day. It will be a brilliant solution to read books there, for example.
Main photo: Max Vakhtbovych/pexels.com