Roomswalk
>
Bathroom
>
6 mistakes you must avoid when decorating your bathroom
6 mistakes you must avoid when decorating your bathroom
You need about 3 minutes to read this article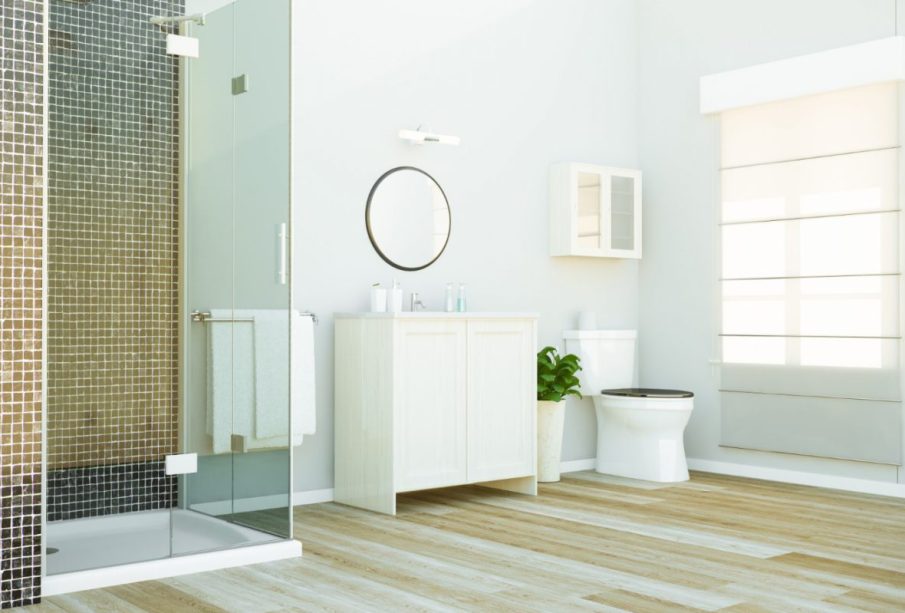 Bathroom decorating is not an easy task, especially if we lack experience. What are the most common mistakes we make? Here are six of the most common. Get to work!
1. Too much in one place
The first most common problem is lack of imagination. Often we would very much like to have more things (bathtub, shower, bidet, additional sink, etc.), and in the end we come to the conclusion that we simply overdid it. Before renovating this room, everything should be carefully thought out. It is worth to prepare a detailed plan of the entire bathroom including all dimensions and equipment
2. Ooo… not enough space!
When decorating the bathroom, you need to remember about the necessary furniture. In the bathroom we store a lot of cosmetics, which should not be kept on the top, because it brings chaos to the room, so it is worth to get various types of cabinets and boxes. It is important that all the necessary things are at hand, and not in another room. This is not a functional solution. If you have a small bathroom, it is also worth thinking about functional equipment
3. Moisture
Proper ventilation of the bathroom is extremely important. Remember to choose furniture and equipment for the bathroom that are water or moisture resistant so that they can withstand the conditions in your bathroom. If you choose wood for your bathroom, it should be properly protected, as well as wallpaper. Moreover, do not forget about safety – equipment with the IP44 symbol allows for safe use of electricity in such a demanding environment. Contacts should not be located near taps.
>> See also: Glossy or matt fronts for the bathroom? See the trends
4. Shower and shower tray
A high shower tray is not a very practical solution, especially if there are elderly people living in the house. Another problem with showers is that the water doesn't flow into the drain, stays in the shower or pours out of a too shallow shower tray. It is also worth thinking about the size in advance – this is especially important for tall people
5. The place for the washing machine is in the bathroom
Many people cannot imagine any other place for a washing machine than the bathroom, but in small rooms there is often no room for it. A suitably built-in washing machine can be found, for example, in the kitchen.
6. Bad lighting
There is often no access to daylight in the bathroom. When arranging lighting in the bathroom, we most often decide on ceiling lighting, but when performing makeup and beauty treatments in the bathroom, it often turns out that such lighting is far too weak.
Bathroom and other hazards
To avoid the above-mentioned mistakes, it is worthwhile to first think everything over and draw it up, and if necessary, use the advice of professionals.