Roomswalk
>
Around the house
>
What to make the sidewalk in front of the house out of?
What to make the sidewalk in front of the house out of?
You need about 3 minutes to read this article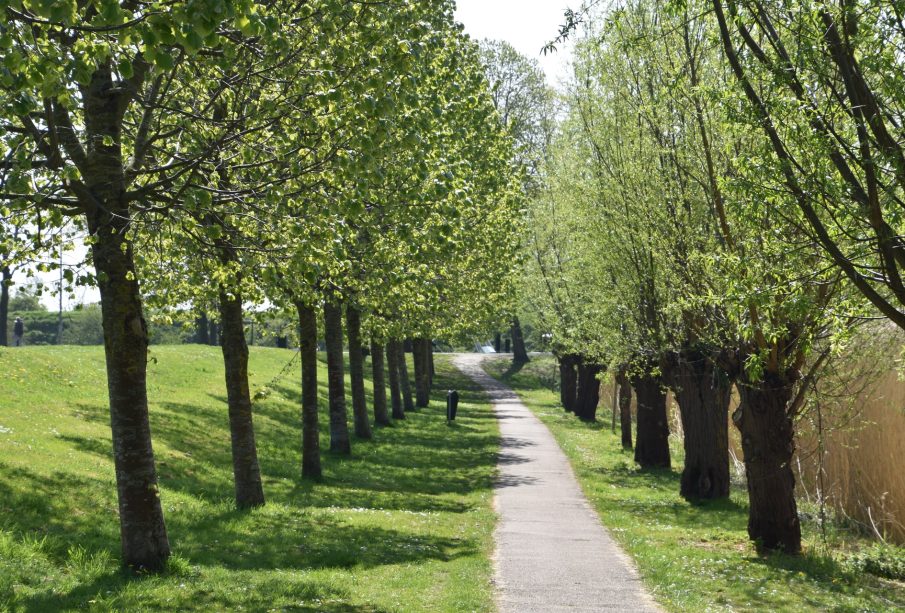 The sidewalk in front of the house, above all, should allow safe movement. Good quality materials should be used to make it durable and not require expensive repairs.
A properly designed walkway makes it easier to walk around the property and protects plants from being trampled, and shoes from puddles and mud during rainy days. Functionally arranged paths also organize the space. In addition, the hardened surface prevents holes and cavities in the ground. Sidewalks are made of different materials, so it is worth choosing one that will correspond well to the overall appearance of the house and garden.
What materials are suitable for home paving?
Paving stones
It is the most popular material. It is most often found in its traditional version in the form of gray stone blocks, but there are also more decorative versions available in different colors, sizes and shapes, thanks to which you can create various paths. Paving stones are characterized by good durability, resistance to abrasion and low water absorption. It is also easy to keep it clean – you can easily remove snow, sand or leaves from it.
Large format tiles
Raw and industrial slabs fit modern and minimalist projects. They are as popular as paving stones and just as easy to keep clean. Their advantage is fast installation. They work especially well on large surfaces, because they have good resistance to loads, so they can be used for driveways and terraces
Although we usually meet concrete tiles with a smooth surface, they come in many colors and have different textures. Some can even imitate wood or marble.
Brick
Rugs made of brick will surely appeal to fans of interiors maintained in loft-like atmosphere. Their warm color and irregular form are eye-catching and make the garden look cozy, not as rough as when using concrete slabs.
Also their arrangement can be easier. However, it is worth remembering that bricks – although durable – are quite soft and not resistant to frost and they do not absorb water.
Stone
Stone as a natural material beautifully blends in with the natural surroundings in the garden. It is characterized by a decorative appearance and high durability. The most stable and hardest are slabs of sandstone and granite, but you can also find those of gneiss or quartzite. They are available in smaller and larger sizes, they are often irregularly shaped, thanks to which a sidewalk laid with them will have a unique form and an interesting line.
Clinker paving
Clinker paving is made of ceramics and that is why it is the most expensive material. However, it is worth considering because it is characterized by durability and resistance to dirt, fading and abrasion. It looks good surrounded by garden plants and wood. It also does not require additional materials for finishing, and the process of laying and installation is not complicated or time-consuming.
Wood
A walkway laid with wooden planks is an original idea that will delight lovers of rustic style. Planks can be durable and resistant to weathering, but remember to properly impregnate and varnish them.
Main Photo: Vincent Keiman/unsplash.com